Easy Peasy Pictures: Backdrops, Deco and a Nifty Trunk

Honeywell continues her "let's yoink this stuff out of Sims 3 and stick it in Sims 2!" spree with these nifty backdrops, deco, and clothes trunk. The best part is they don't just look pretty - they actually do stuff! The backdrops let your sims easily pose for pictures, and the trunk lets them easily change into a special outfit for their photoshoot. See Honeywell's post for details.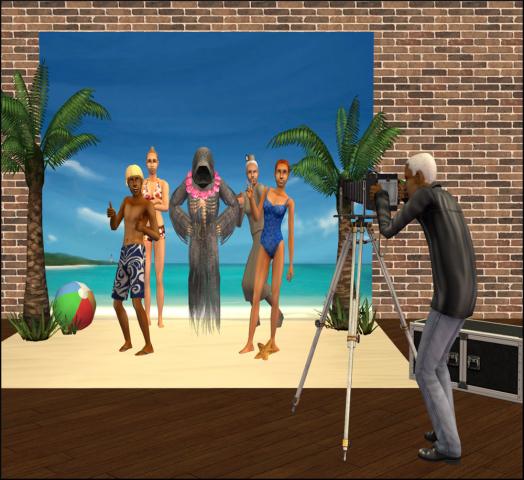 Comments

You are clever girl Honey!! Wonderful!
Fansee - you're on fire with the finding of great finds.

I especially love that the backdrops have positions for the Sims to stand in - no more Sims wandering off in that fraction of a second before you can hit them with the Freezer Clock.

And the clothes trunk is genius! Great job, HW, and great find, Fansee!
Aww, thanks fansee! And thanks Deb & Nix for the nice comments.

And Nix, I don't know what a freezer clock is but once your sims get to their positions, if you don't pose them they'll eventually wander off, they don't stay put. I just set up a little assembly line: dressed them, sent them off to their position, posed them and then moved on to the next sim and that worked out good for me. It was a lot easier than the last time I tried to take pictures of my sims at any rate.

If you can makes these work better with your freezer clock or can think of something better you're welcome to run with the idea.
ETA:
So many smilies! Had to take some out so I don't look deranged.