Sims 3 University Life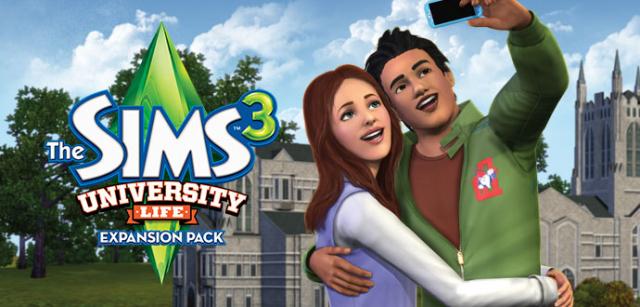 So in continuing with completely copying TS2 - TS3 is getting a new expansion pack after Seasons (Yup, they didn't even call it anything else.) Univeristy Life (was College Life taken?)
and here are some screenshots. I'm only posting this because... actually I don't know why I'm posting this lol. Maybe I'm living in the past and am angry that TS3 has disappointed me so.
Sims VIP
Fun Fact:
EA released a collection pack of University and a couple other stuff packs for the Sims 2 called" University Life Collection."
Pic: 3
- I just wanted to bring up TS2 again because they did it first!
Comments

I never really liked the University EP for Sims 2. Played it through once or twice, but the best thing about it for me were the cellphones, instruments, pool table, and some cute clothes. I wonder how this Sims 3 version will work. Is the college town still a completely separate sub-hood like in Sims 2, or is it more integrated into the main 'hood? That campus pic looks neat but it might be more of a staged scene than an accurate portrayal of the gameplay.

I got Jimmy Phoenix out of the Uni pack and enjoyed playing through the Uni pack, although it was extremely America-oriented and I would have prefered a Uni pack that was more tailorable than that. It was also the first EP that had sub-hoods. Which is a great way of managing hoods with large populations on a small PC which is what we had back then.

To be fair, I'm sure Sims3 players are looking at it as a catching up functionality with Sims2 rather than a copying. I know when Sims2 Uni was coming out and they brought out the pool table all the Sims1 players said "Finally!" The pool table was in the base game for Sims1.