Family Time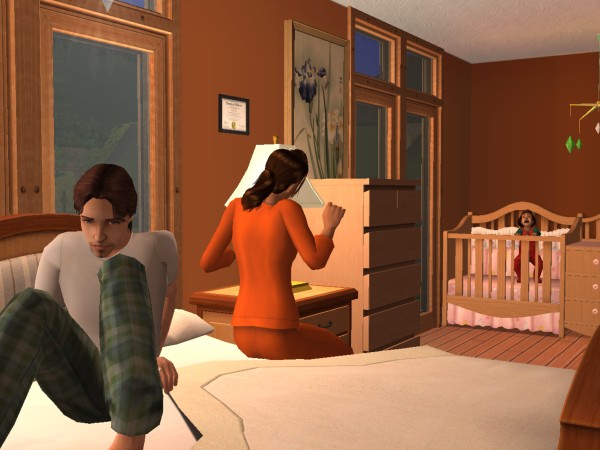 Hey,
I really haven't played as much as I thought I would be playing but the game is still there and sits and waits and taunts me. These pictures aren't anything too, too special but hopefully soon I'll have more pictures soon.
Dad:
Castor Nova (College NPC)
Mom:
Julie Nova (Born from two Sims I created)
Child:
Cassie Nova

Fun fact:
The Sims born in my game always get named after the first letter of the opposite gender parent. So because the dad's name starts with a C, the daughter's name starts with a C.
Comments

Aww, your sims are cuties and they have a nice house! Love that naming convention tidbit too. I often name my sims' kids with the same first letter too, or else I try to find a name that matches their heritage. Nothing as strict as your opposite-gender-same-letter rule though.


Hey, that's my plumb bob baby mobile, cute!

and I never thought of putting the diploma in the bedroom. Most of the time it stays in the inventory.