Real Life Inspiration - Rainbow House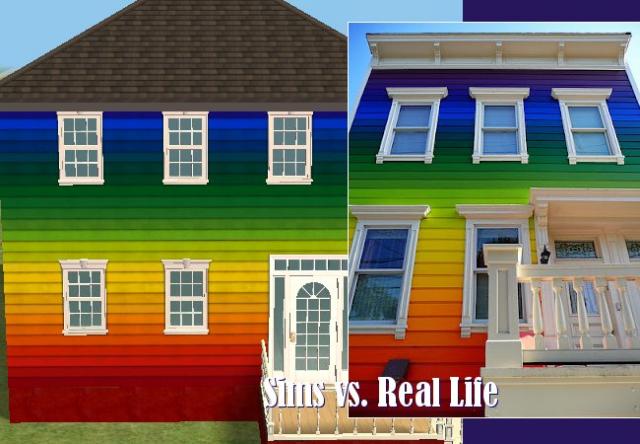 Inspiration from a real life house, I got sent a slideshow from one of the magazines I subscribe to (Australian Better Homes and Gardens) which had a lot of 'strange houses'. I was really taken with this particular one.
So I made sidings based on it. And now I'm really taken with the idea of Ombre Sidings.