BV Chairs - Cushion Recolours

Very special thanks and big hugs to celebkiriedhel for correcting the recent graphics problem with my computer.
I can once again see my game and take screenshot. Thanks Kiri! ♥
At the request of TheNinthWave, I've recoloured the Bon Voyage Luxury's Lap Loveseat, Simokyo By Mountopolis, The Sample Bar Seat and The Schottel Chair...
cushions only
...to match the Ikea 'Sveje Rug'. I decided to do the cushions to match the Ikea 'Uldum Rug' while I was there.
Artwork by Nancy S.Mueller used in the screenshots is not included.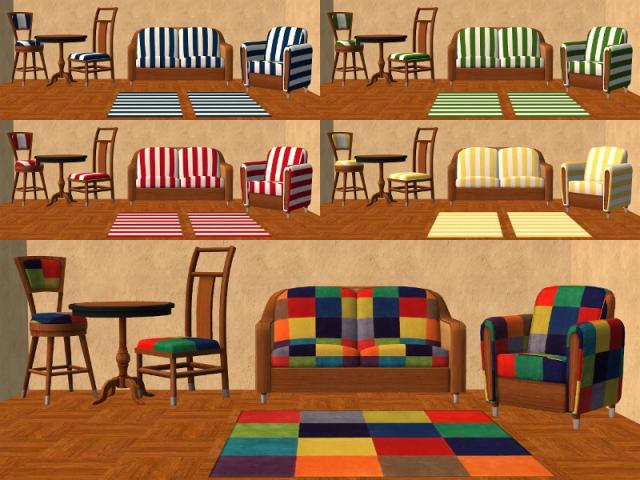 All files have been compressed and tested in game.
Filesize 1.13 MB | File Name BVHotelChairCushions-IkeaRugColours-ByMichelle.zip | # of Downloads 625
---
Comments

Thank you so much Michelle, and I'm glad you included the barstool as well.