Mixedup's Screenshot Background Rug

Taking screen shots of things on solid backgrounds just got a whole lot easier thanks to this bit of custom content. It is a giant background that you put down and it is made up of 1 solid colour. When you place it on the ground it only takes up 3 tiles of space and it comes in a variety of colours to choose from.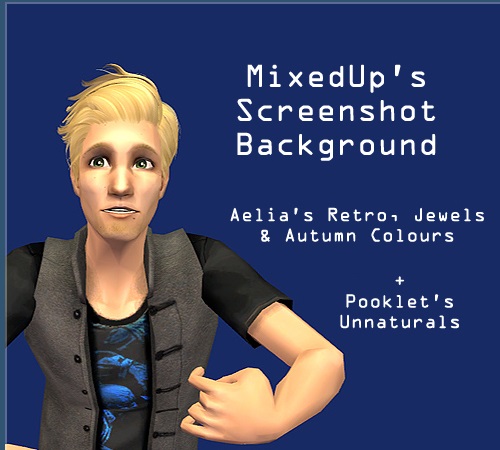 Seeing how it is a rug it needs whatever expansion pack that introduced rugs. I'll edit it when I remember.
Comments
oh wow! That is so cool, shh! don't tell anyone, I usually just use a wall with plain paint and plain floor then floodfill them to whatever colour I want, in GIMP. Thanks Xander and thanks Kiri for the other link. I can see me recolouring this with colours I use to save time.
Michelle - Once I've decided on my new site colours, I'm going to recolour a background to match.