Mixedup's Screenshot Background Rug

Taking screen shots of things on solid backgrounds just got a whole lot easier thanks to this bit of custom content. It is a giant background that you put down and it is made up of 1 solid colour. When you place it on the ground it only takes up 3 tiles of space and it comes in a variety of colours to choose from.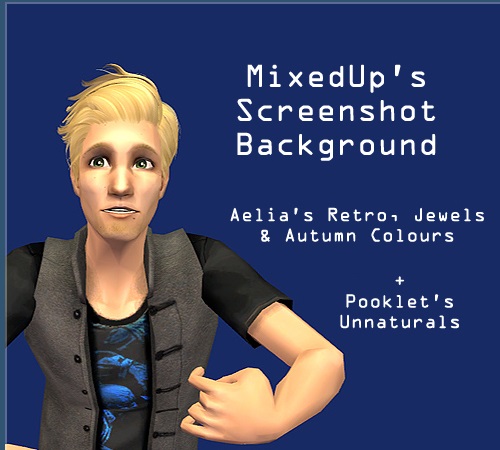 Seeing how it is a rug it needs whatever expansion pack that introduced rugs. I'll edit it when I remember.
Comments
I opened it up thinking I could do a textured background, haha! with a 16x16 TXTR, don't think that is going to happen in a hurry. I was very surprised to find, with the different sets of recolours I downloaded, no one had cleaned up the original file. I had 3 blue flashy screens as well as the white, so I went back in SimPE and removed the MMAT's for all but the 'oriental' one, now I have 1 white and no flashy blues ingame.

It should be possible to increase the texture size? Do you want me to have a fiddle and try?

That's pretty nice! Although personally I always use CatOfEvilGenius' green and blue screen wall and floor, but to each their own. At least in this version it will be easier to have smoother edges.