Freeman Dining Chair - Updated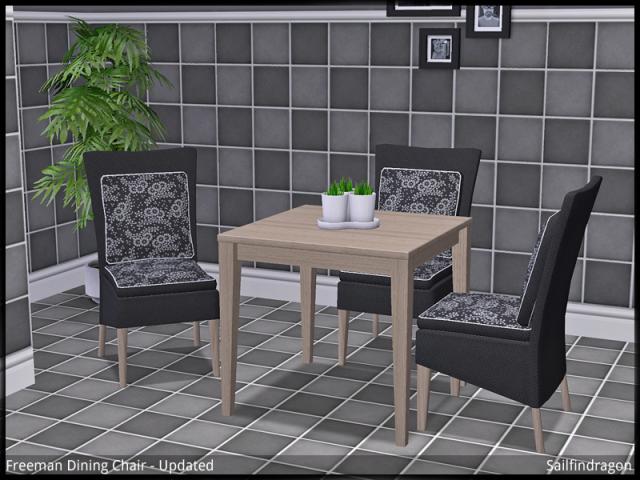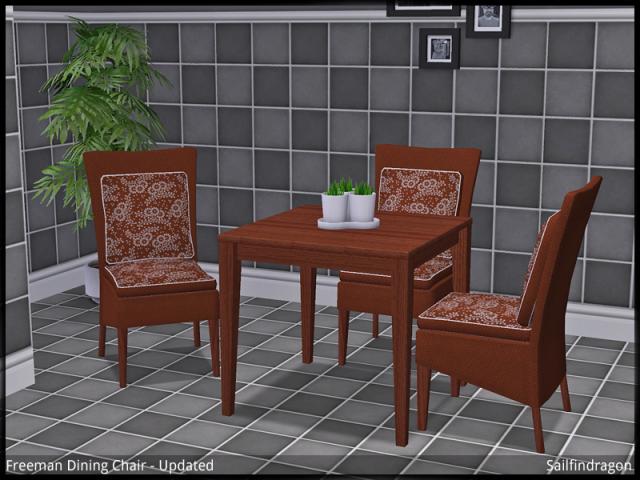 This is the Freeman Dining Chair. I originally made this chair years ago. I have learned a lot since then and thought it would be a perfect opportunity to update it.
The Freeman Dining Chair has been completely remapped and new textures added.
The chair has two recolorable parts. The legs which come in 6 different wood textures and the main chair. I have included 6 color variations in this too.
Hope you enjoy.
Polycount
1200
Install Instructions
Unzip files and copy to Documents/EA Games/The Sims 2/Downloads folder.
Filesize 901.35 KB | File Name SAILFINDRAGON_FreemanDiningChairSIMS2_ALL.zip | # of Downloads 512
---
Comments

These chairs look lovely so into my downloads folder they go

Thank you

Definitely going into my downloads folder too!