Curtains in AL wood Colours

If you are as anal about things matching as I am, these are a must. The 'Veil of Dreams' and 'Ultra Funky Curtain Clothes' recoloured in AL wood colours. Also threw in black recolours of both curtains and a white recolour of the 'Ultra Funky Curtain Clothes'.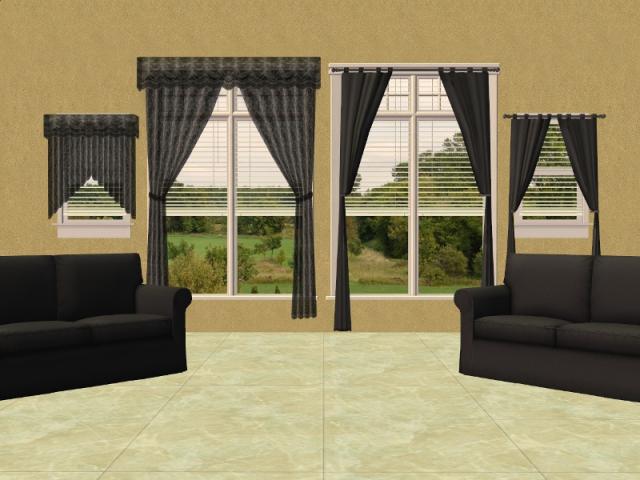 Wooden Fitted Blinds
by TheNinthWave, recolours by me can be found
HERE
and BV furniture recolour can be found
HERE
.
The background used in my screenshots is a 6 piece wallpaper mural by me.
All files have been compressed and tested in game.
Filesize 185.23 KB | File Name Curtains-ALWoodColours-ByMichelle.zip | # of Downloads 307
---
Comments
Wooden curtains huh? I've heard of an iron curtain, but this is something different altogether. I love the black versions.