Curtains, Wall Tiles and Carpets in Atomica Colours

I was decorating a house recently and found a couple of item missing in game, once I got started I had to do the full set of colours. (The lots is called Lemon and Lime). So I give you Carpets, Wall Tiles with Kicks and Crowns, the 'Veil Of Dreams' and 'Ultra Funky Curtain Clothes' to match the Pets 'Atomica' colours...included the White Wall Tiles with Kicks and Crowns as well.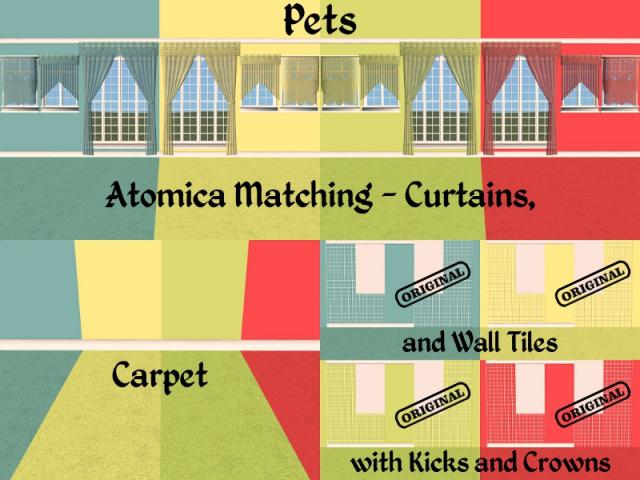 Sorry the 'Antique Lace Curtains' pictured above are not included (I wasn't happy with them).
The background used in my screenshots is a 6 piece wallpaper mural by me.
All files have been compressed and tested in game.
Filesize 324.5 KB | File Name Curtains,Walls&Carpets-Pets-AtomicaColours-ByMichelle.zip | # of Downloads 263
---