Creeping Ivy (TS3 to TS2 Conversion)


Creeping Ivy (TS3 to TS2 Conversion)
Creator: MustLuvCatz
MLC's Ivy is way too cool. I've been wanting this sort of Ivy for my game for about a zillion years!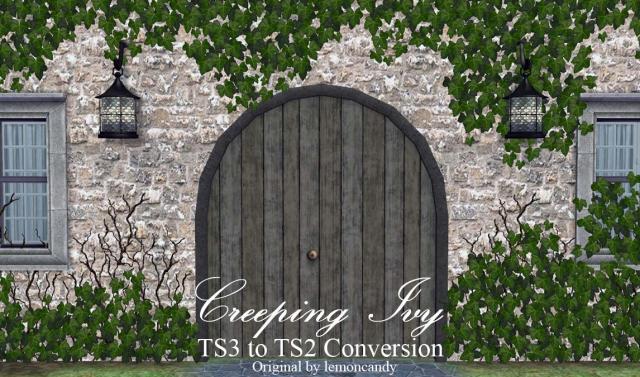 There are 22 Meshes - 1 Master, and 21 Slaves for easy recolouring.
There are 40! Recolours - So mixing and matching gives millions of different looks.
And unlike other Ivy, this one has vines underneath!!

Already downloaded it and about to play with it in-game. It's already gone into my essentials folder.
---
MLC - Thankyou so much for this. You've made a small Kiri very happy!
Comments


(Btw- there's really only 11 meshes, the diagonals makes it 22 though. 40 recolors? Really? I'm nuts.)
Thanks MLC! I nearly fell off my chair when I saw this, don't think my poor mouse has ever moved that quick to a download button. Straight away I deleted the ivy in my game and replaced it with this one.

Have I ever mentioned I love ivy...allergic to it, but love it. Every lot in my game has ivy on it.
Thanks for mentioning it here Kiri.


As far as I'm concerned, making it work on the diagonals is 22 meshes! Do you know how many diagonals are available for this sort of stuff? Very, very little.
And yes. You are crazy - it's why we get on so well.