I made a church to illustrate my windows...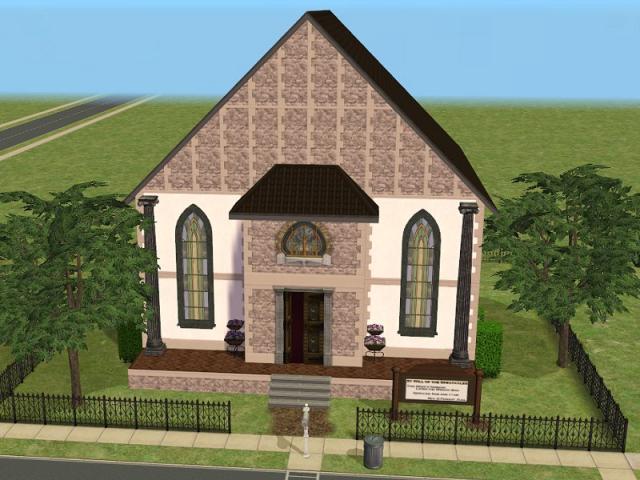 And fell in love with it. It's a little chapel.

Brian Peridot is my minister in SimVannia Waters.

I made these back in 2006 and never released them.

The Rosette Window I'm particularly proud of - the stained glass design is one I designed myself. I was inspired by Aussie Federation Stained Glass and Charles Rennie Mackintosh (because I just love CRM)

The Cathedral windows and Rosette windows mesh are from Lethe_S. I'm really surprised that there aren't more recolors of it. I'd have thought that the PBK folk would have been all over it.

My hood SimVannia Waters, is full of puns about Maxis, Will Wright and EA. It amuses me.

I've finally put them on the blog because I'm still trying to get rid of my old content.
Comments

Yup - even Julien goes to Church in SimVannia Waters

Blessed are the spectacle-wearers for they shall see Clearly!

Thanks Honey. They have a really nice texture up close - I used one of those textured glass textures so that it's kind of swirly. In the pictures it looks white, but it looks way better up close.