Josephina and Piggi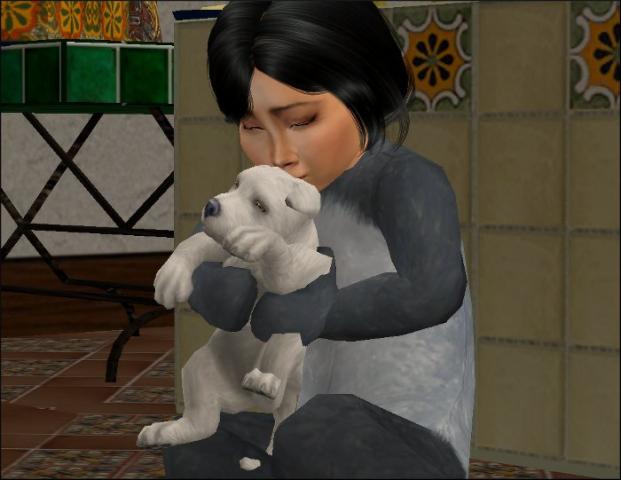 Lee asked me to share some pics of my game.

Well, I am starting over on my new pc, haven't made any sims yet, so I didn't think I had any pics to share except old contest pics or ones of houses or sims I shared with the community a long time ago (with the exception of ones on Vulcan sims, which are not that old). I decided to look through my printscreen folder anyways and found this.
I had been in the middle of creating a Latin neighborhood on my laptop, determine to actually play the game, had a couple families in it I had been playing for a short while when my laptop decided it didn't like my idea, would no longer allow my game to be played on it. I remembered I did take a few pics. I like this one. Josephina Vazquez on her birthday not long after aging to a toddler (which is why she is still wearing what she is wearing here, dressed by the game and way to warm climate-wise), hugging her puppy Piggi.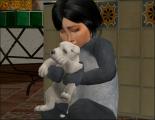 Comments

Aww so cute. I love the way toddlers cuddle/squish puppies and kittens.