Beach Set Recoloured

TheNinthWave's converted Beach Set, bed and side table recoloured in AL Wood colours. Many thanks to amythestfenix for the 3 extra wood colour. I would also like to thank Jon for sharing this mesh.
The MESHES are included, you can view the original
HERE
.
Bed Found: Buy Mode > Comfort > Beds. Price: §2,100
End Table Found: Buy Mode > Surfaces > End Tables. Price: §210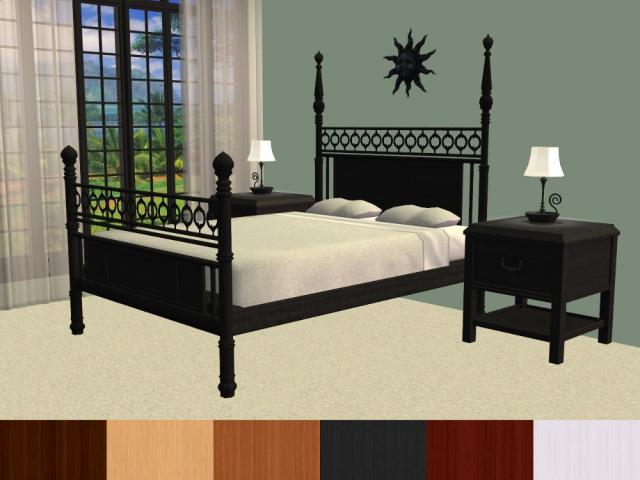 Objects used in my screenshots:
Craftsman Windows Expansion Set by tbudget
.
All files have been compressed and checked in game. Colour chart and the MESH are included in the zip file.
Filesize 4.04 MB | File Name TS3BeachSetForTS2-TNW-ALWoodColours-ByMichelle.zip | # of Downloads 705
---
Comments

This is one of the TS3 sets that I've really loved in that game. So glad that it's available here AND recoloured in lovely matching woods. Makes it so useful!