Rainbows and butterflies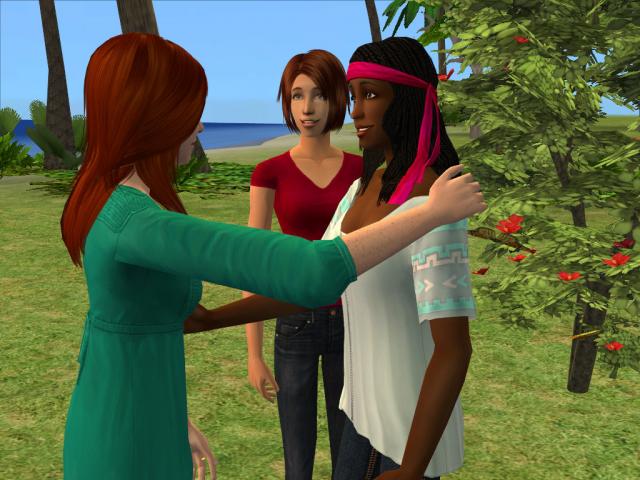 Is what this hood is made from. The ladies are all sharing autonomous sister in-law family kisses.
Karry in red is married to Alice's brother and Alice with the pink headband is married to Lucy's brother. Lucy in green. There really are butterflies if you look closely on the right. It was too sweet not to share.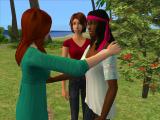 Comments

This hood is so different from my last one. That is slap and fight feast city while this one is all sunshine, hugs and kisses. Probably helps there are only 8 sims apart from a toddler and a baby and no townies. So most of them are BFF's. Forgot to say I have the extended family mod which makes that possible.