Middle Dream - A family home

Hello! This is my first upload on here - hopefully not the last, but I may be a little sporadic in posting due to work commitments. I have previously been found knocking around on MTS, where you can find a few other uploads of houses, and a couple of cats.
PLEASE NOTE - This house also requires Kitchen and Bathroom Stuff, which wasn't an option on the drop-down at time of upload.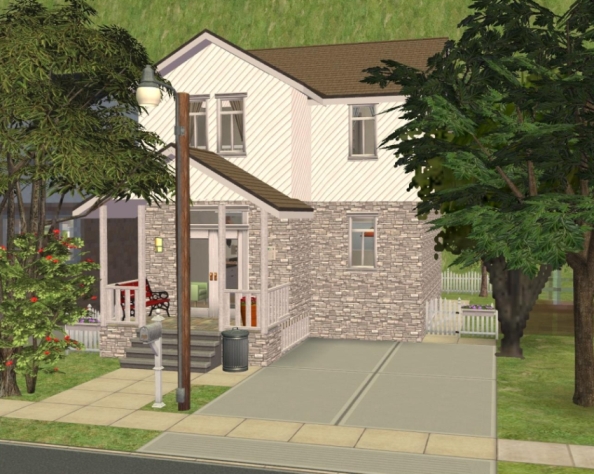 This small but perfectly formed 1x2 family home is currently designed to house 2 adults and 1 child, but the upper rooms could easily be jigged around to add a second bedroom, or you could even convert the basement into a crash pad for a teenage sim. There is a small garden with plots for growing produce, a patio and barbeque, and a couple of fruit trees, and a parking space for the family car. A small covered porch at the front forms a welcoming entrance, leading to an open-plan ground floor with a cosy nook for reading and watching TV or playing games. Downstairs is a small bathroom and exercise machine, and upstairs is the two bedrooms, a study area on the landing, and another bathroom.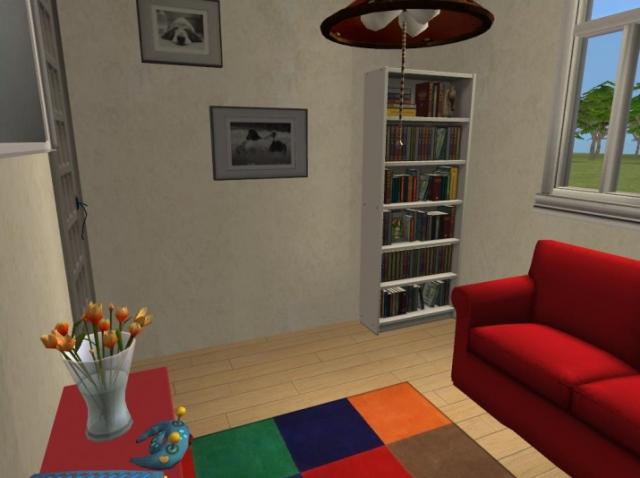 I've fully playtested the lot, so there shouldn't be any strops over not being able to get somewhere, but please be aware that despite having playtested in my main game and in the AGS I built this in, the house seems to have two different prices! I am putting this down to my main game having all EP's and SP's, and therefore possibly having a slightly different mechanic for price, so the price for the (totally clean) lot is either
67,821 OR 68,556, depending on your configuration. I've never had this happen before, so your mileage may vary!
Finally, the only CC in this house is made by the irreplaceable Leefish - please see the CleanInstaller screenshot for the exact details.
Filesize 604.07 KB | File Name Middle Dream (Leefish).rar | # of Downloads 228
---
Comments

What a cute little house. Thanks for sharing!

(CleanInstaller screenshot? Where?)