25-27 Redbourne Court


Today I'm offering a pair of semi-detached houses. One house is decorated in the style of the era in which it was built – the 1970s, the other is decorated in a modern and up-to-date style.
Who remembers avocado green bathroom suites and carpeted bathroom floors? Bright funky patterned walls? And those horrible ceiling tiles? And the lean-to conservatory? Well the 1970s house has all of that!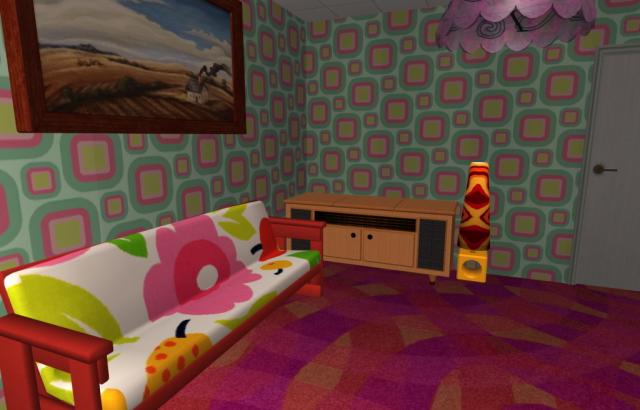 In the modern house the bathrooms now have white suites and tiled floors. The walls are painted in less vibrant tones (other than the feature wallpaper in the lounge). The ceiling tiles are gone – they were a fire hazard anyway. The lean-to conservatory has been replaced with a more modern, larger version. And an extension has been added to give much needed space in the kitchen.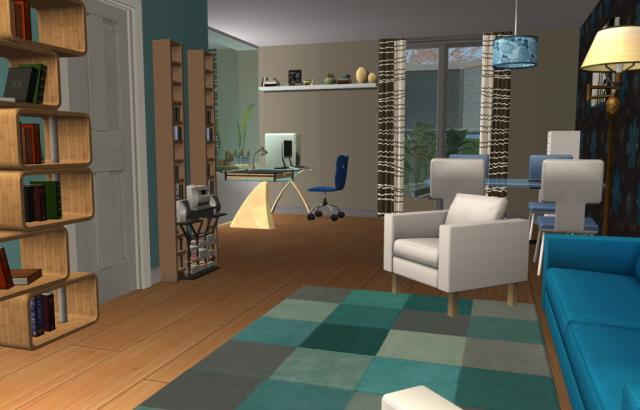 These houses are modelled on the first houses that were built in the new town of Milton Keynes, where I live. Milton Keynes began to be built in the 1970s.
Whilst I was reminding myself of and researching this period of history (I grew up in the 1970s) I found a video and the link is attached to this thread – I hope you enjoy watching it.
http://simplydv.biz/2011/04/rescuing-mil...y-on-film/
There is a lot of CC in this lot but I feel that it makes the houses come alive. There is a section of CC that is purely decorative and so is not needed for the houses to function, they just won't look the same as in the pictures.
These are semi-detached houses but function as apartments in the Sims.
Rent:
2452-3937
Lot size:
3x2
Filesize 1.44 MB | File Name 25-27 Redbourne Courtlesscc.rar | # of Downloads 57
---
Comments

Thank you Lee. I had great fun researching and reminiscing over the 1970s