Rounder Tables

Something I wanted for my own game - a round version of the outdoor table, repository linked to the game table to use all of that table's recolours.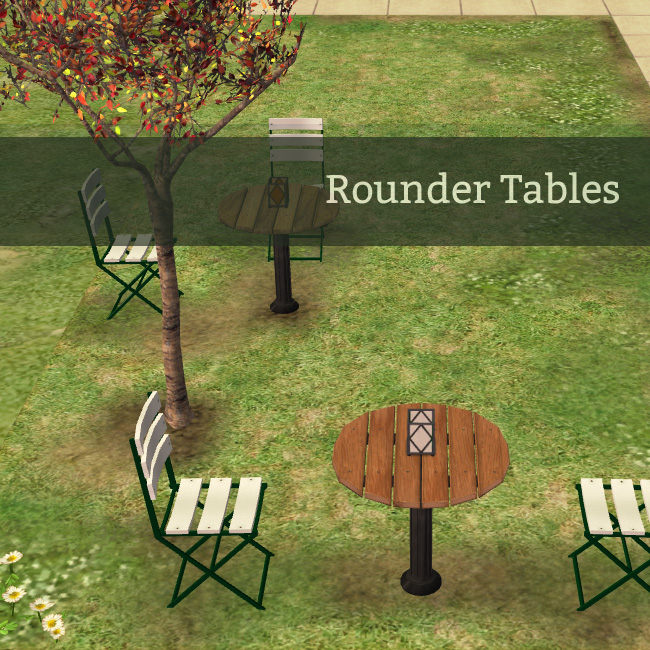 I am sure there is a nice CEP fix of those tables by somebody (Lunie probably) but I can't find it. Attached is a GMDC default replacement if you just want round tables and tiny file.
POLYGONS: 868 polys
PRICE : 115 Simoleons
SUBSETS : 1

Filesize 12.43 KB | File Name RoundOutdoorTablebyLeefish.rar | # of Downloads 451
---
Filesize 9.3 KB | File Name outdoorroundtable_gmdc.rar | # of Downloads 173
---
Comments

Why it wasn't done before this I don't know, but glad you were the one to do it as you make it look perfect!