Some recolours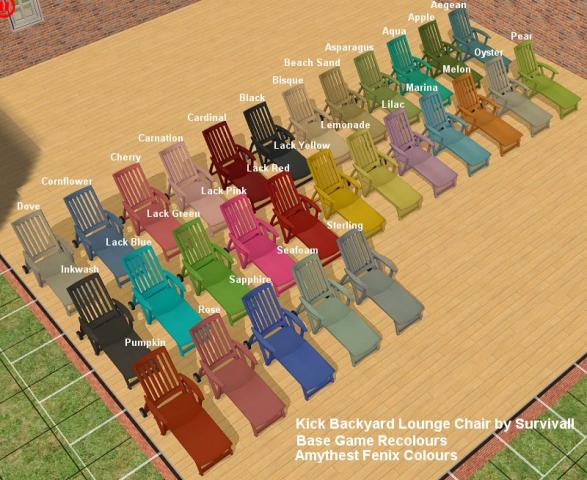 Some recolours of the EA Base Game Recliners - for Lee.
Apparently there's going to be some repository objects for this very soon?

So I thought I'd do some recolours in preparation. They are just a random selection of Kate's colour swatches - as I know she's got a ton of recolours of the Adirondack set.
Do you think there's enough, Lee?
Please note - there is the black, and 2 greys (Dove, Sterling) but if you'd like a different grey, let me know.