'Transcendence' - IKEA Pictures

The LACK recolours couldn't really go without their own set of IKEA artwork to go with it! I have searched the website, taken my own IKEA-pictures from the wall and put it through the scanner and have put together two sets for your Simmies to reproduce my RL-hallway. And all of this has made me want to go to IKEA to buy MOAR!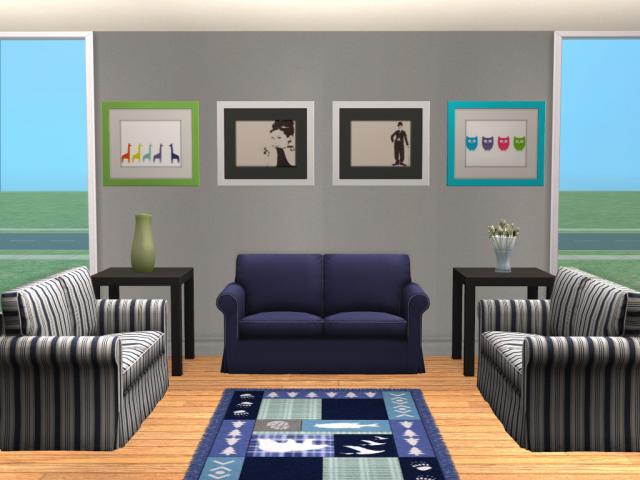 The first set contains seven paintings with a white passepartout. I have included a little easteregg in the first set as well. It's just a little surprise I thought was fun because I had SimPE and photoshop running anyways. If you don't want it in your game, simply remove the .package-file labelled 'easteregg' when extracting the .zip-folder to your downloadsfolder.
The second set contains five paintings with a black passepartout.
Details:
Recolour of the Maxis 'Transcendence' painting
Basegame item, so no EPs or SPs required
Found under: Buy Mode > Decorative > Wall Hanging
Cost: §800

Credits:
I have used Plasticbox's
template
as a basis to make my own. All artwork belongs to IKEA.
Filesize 98.4 KB | File Name Transcendence_IKEA_Set1_byKlaartje.zip | # of Downloads 198
---
Filesize 52.39 KB | File Name Transcendence_IKEA_Set2_byKlaartje.zip | # of Downloads 192
---
Comments

Yay, more IKEA. They are in my downloads folder now

Thank you