Piano Keyboard Rug Recolours


Today, I have eight recolours of Echo's 3x4 base game rug. They all use the same keyboard style rug.
Found: Deco>Misc
Cost: 800
Mesh: included in the rar file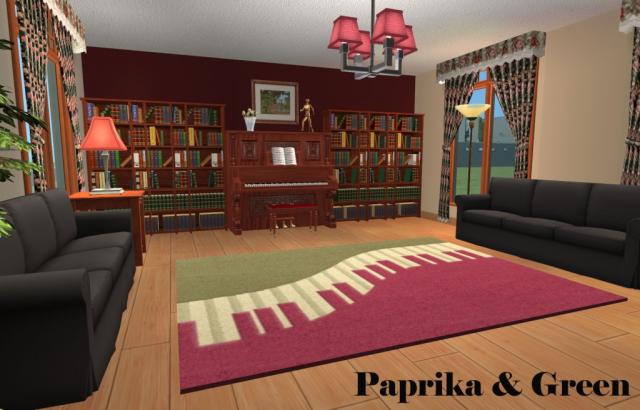 I would like to thank Leefish for her infinite patience with teaching me how to make these rugs in Photoshop, without her and Klaartje68's persistence they wouldn't have made it!
Thank you to iCad for the use of her carpet texture.
Mesh can be found here:
http://www.eternal-echo.net/sims/objects/rugs/
All furnishings used in the images are ingame, except for my Transcendence picture recolour.
Filesize 878.99 KB | File Name karenlorrainepianorugs.rar | # of Downloads 142
---
Comments

Glad to see you finally got that weird texture issue worked out -- they look great!


Very nice.

You have got the recolouring bug now!