Pretty Floral Curtains


I have always found the original game colours for these curtains rather dull and boring, so here are some new ones to brighten your day.
There are two colour options for the pole, white and brown. The white is my recolour the brown is original. Pretty Floral Curtains recolours the 'Ultra Funky Curtain Clothes' and the 'Loft Curtains by Sparse and Fine'.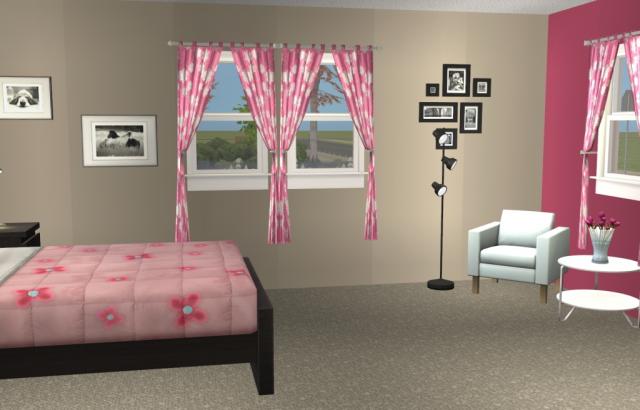 Found: Decorative > Curtains
Cost: 170 and 195
I have been asked for the PSD templates so they are included.
With many thanks to Leefish, celebkiriedhel, and Klaartje for all their help and encouragement, at MTS and Leefish.nl
Credits
Mootilda at MTS Turn On / Off All Lights
http://www.modthesims.info/download.php?t=492998
Photoshop CS2
SimPE
Orange and Green curtain pattern:
http://www.patternhead.com/
Greys, Pink, Blue curtain pattern:
http://pehaa.com/2009/02/free-photoshop-...-patterns/
All items shown in my upload pictures are EA/Maxis.
Filesize 687.44 KB | File Name PrettyFloralCurtains.rar | # of Downloads 207
---