10 IKEA Karlstad Recolours

As someone who went from TS3 --> TS2 rather than the other way around, one of the things that still bugs me is the lack of colour options. I am a big fan of deciding what funky pattern in which neon-color I want to put on my sofa next! So I decided to make a set of matching recolours and added in a random bunch of random recolours for the fun of it.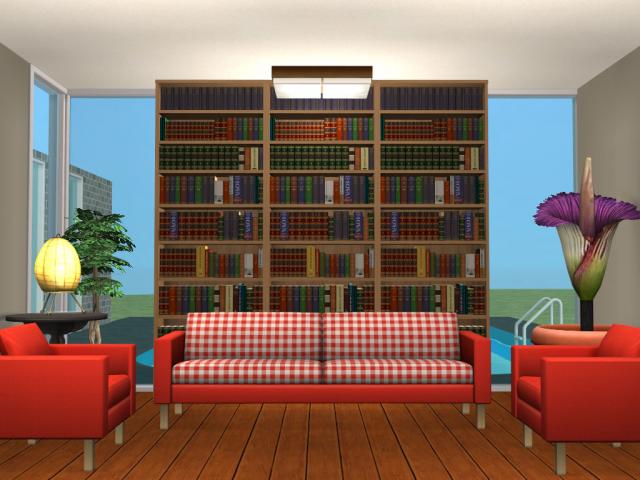 This set contains 10 recolours. 6 of them match the original Karlstad colours, with a patterned cushion. I have added four extra recolours as I enjoyed playing around with different textures.
Info:
Recolour of Maxis object: Karlstad sofa
Found under: comfort > sofas
Cost: §700
Requires: IKEA stuff pack
Known issues:
As you can see, on the patterned cushions, the pattern on the front and back of the cushion do not line up correctly. Also, if you are using HugeLunatic's
IKEA Extras
, only the solid and wicker recolours will look good on the chair and smaller sofa. The patterns will look stretched and squished. I would however recommend to use these IKEA Extras in combination with my recolours so you can mix&match like I did in my screenshots.
Additional Credits:
HugeLunatic for the IKEA Extras pictured in the screenshots.
All of you for being an awesome group of people and encouraging me to finish these

Filesize 1.11 MB | File Name IKEA_Karlstad_RC_byKlaartje.zip | # of Downloads 316
---
Comments

As I said at MTS - where I already snagged these - I LOVE them!

Thank YOU!!!

Klaartje, they're lovely, thank you. I lurve the purple one


They look great, and such nice pics too. Thanks for sharing!