Leefish's Basic Dining Table in 12 iCad Colors

Hello Everyone! I love this table by Leefish, and I love iCad's colors. So I brought the two together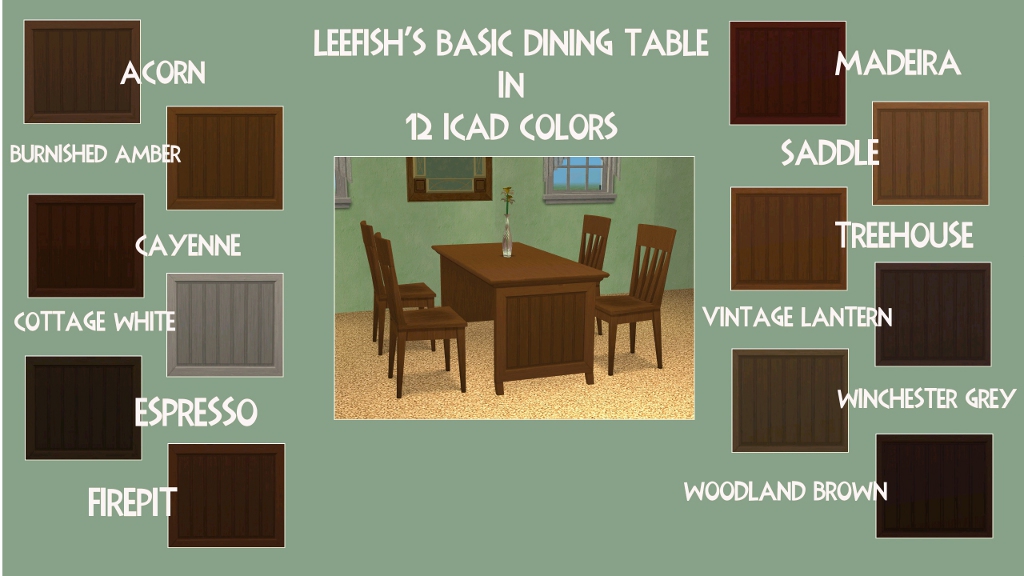 Since Leefish gave the table two subsets, you can mix and match!
I
may
recolor the Basic Dining chair someday. But until then, iCad has many chairs in her colors. I used
these chairs
in my pic.
Thanks Lee for the lovely table, which is
here
and thanks to iCad for her lovely textures and
very
open policy.
Filesize 1.86 MB | File Name jones_recolor_Generations_Table_by_Leefish_in_iCad_colors.zip | # of Downloads 174
---