Basic Fit - Gym Ads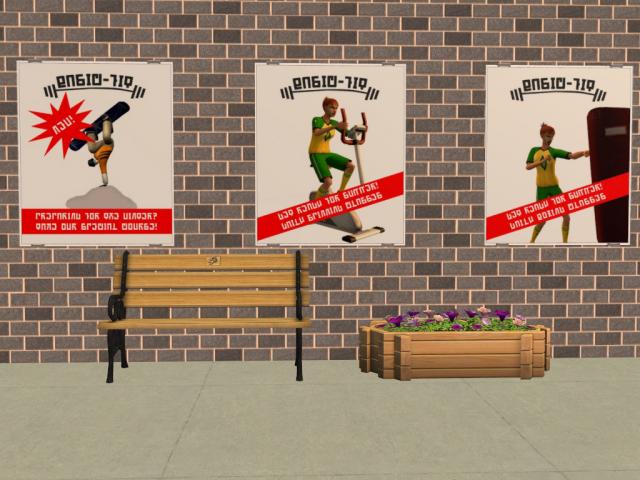 Athletic sims are able to find the nearest gym without any trouble, but lazy sims might need a little more direction. These advertisement posters can help with that! Put them outside to draw the attention to everything the local gym has to offer. Inside, they will motivate your sims to work out even harder - or sign up for a more expensive membershipcard!
Details:
Recolour of 'Grilled Cheese'
Decorative > Wallhanging
§850
Requires Nightlife

CC used on posters:
Thanks to:
Karen Lorraine, for hosting the Campus Constructors Contest and making us all addicted to CC.
Filesize 319.2 KB | File Name FitnessAds_byKlaartje.zip | # of Downloads 335
---