Perky Pelican Patchwork Park

The Perky Pelican and Patchwork Park
This is my round 6 (and last) entry of Karen Lorraine's
Campus Constructor's Contest!
We were given the freedom to do whatever we wanted, with whatever CC we wanted and this is the low-CC-version result of that!
This small shopping street includes three different venues + a park! Perfect to let your sims stay out all day.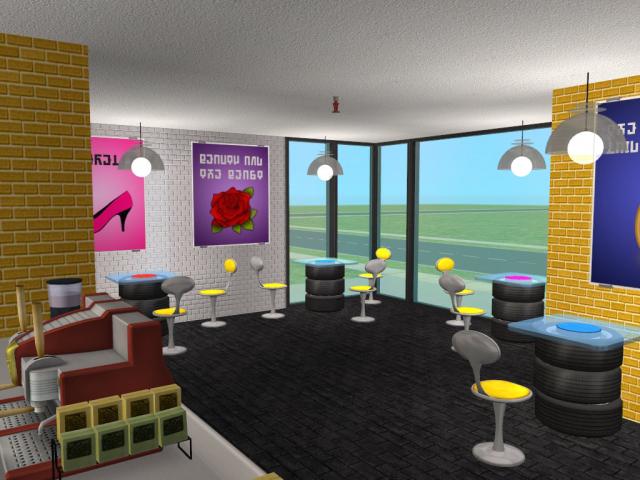 The first venue you will notice is the (literary) café. Students from all of Distant Brooks University gather in this hip and trendy café to discuss the latest literary trends. They have regular meet-ups with local authors, write-ins and other cool events. The wide range of coffees for sale at the counter comes in quite handy during these long and heated discussions! With a little tweaking, this cafe can be easily turned into a restaurant.
The second downstairs venue is the clothing store from a particular brand popular with students.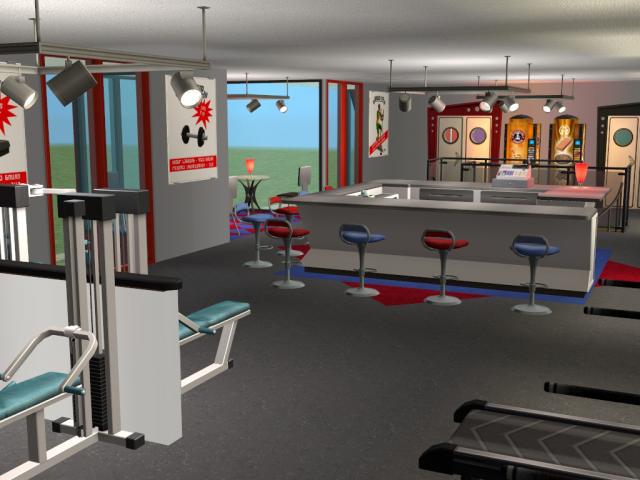 Upstairs, the ginormous fitness centre is located, which is accessible from the park and the front of the shops. Since most art students don't get a lot of exercise, this gym is designed to get your butt into shape! Advertisement posters designed by local students.
CC required but not included:
The following recolours were refusing to attach themselves to the lot. They are all hosted on MTS, so you can easily find them though:
-
Once Upon a Time in a Cafe - posters
by me
-
Basic Fit - Gym ads
by me
-
"AnyCounter" Espresso Bar Station
by Ailias
Technicalities:
I playtested a copy of this lot, the version I packaged for sharing has never seen any Sims. I have used the LotAdjuster to get the size I wanted.
Lot Size:
3x3
Lot Price:
221.241
Credits:
Karen Lorraine, for hosting the Campus Constructors Contest.
Catherine and Jo for being awesome judges.
Kiri, for helping me with getting this lot look more friendly.
Mootilda, for the LotAdjuster.
Filesize 1.09 MB | File Name PerkyPelicanPatchworkPark_byKlaartje.zip | # of Downloads 73
---
Comments

I have been wanting this for a while - mostly because I love the park out the back, and the building in front.