Amaryll Wooly Cardigan Recolors

UPDATED (2014/05/11):
Might be more helpful if I'd uploaded the correct files (and not my working files).
The package has been updated...now with a lot less...wrong files.
Sorry about that.
I recolored Amaryll's Wooly Cardigan for use in my own game, and figured I share them. Files are not compressed.
The mesh is included
.
This is my first upload here or anywhere in a number of years (more of a player than a creator now), so pardon the lame Bodyshop swatch.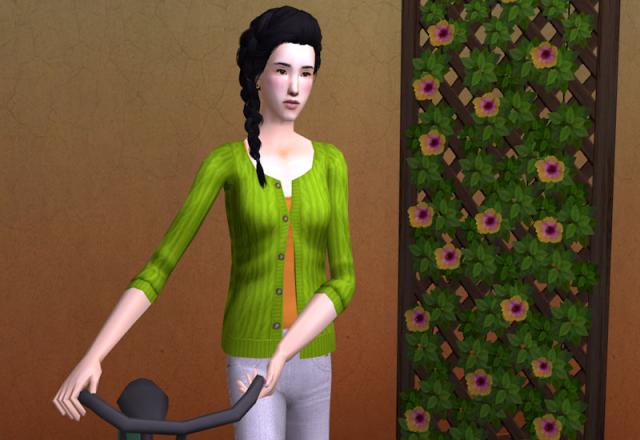 Credits:
Amaryll
Veranka
(Bicycle)
Hair is a EA TS3 to TS2 conversion
Trellis by Shakeshaft @ TSR
Sim by me (Kai, is one of my favorites.)
Filesize 771.06 KB | File Name PenelopeT_AmaryllWoolyCardigan.zip | # of Downloads 158
File Updated 11-05-2014
---