Birthday Present for Karen - Purpelicious Groove Bedding

Birthday Present for Karen
Purpelicious Groove - Bedding
It's Karens birthday today and it deserves a special celebration! As almost every fish knows, Karen loves purple, music and art deco. Which she mentions in about every other post. So to celebrate this special occassion, I have made a set of 10 beddings that more or less fit those three elements

Now all your sims can have musical, purpelicious and floral dreams!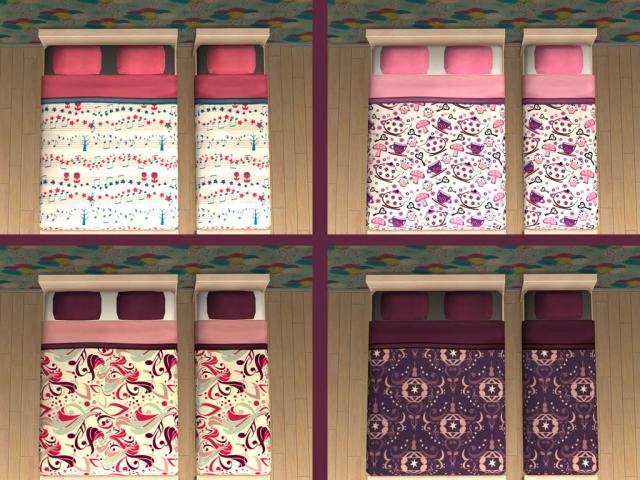 I have abused
CuriousB's Bedding Creation Kit
which is awesome and such a great tool. Patterns are from
Colourlovers
.
Filesize 1.86 MB | File Name Klaartje_Bedding_PurpeliciousGroove.zip | # of Downloads 234
---
Comments

Wow thank you Klaartje, they are all gorgeous

You know me too well


Very nicely done! Those are gorgeous Klaartje! Good job!