Secret Scuba Gift for Klaartje

Hello,Guys
I made this set for my scubee Klaartje and I upload it now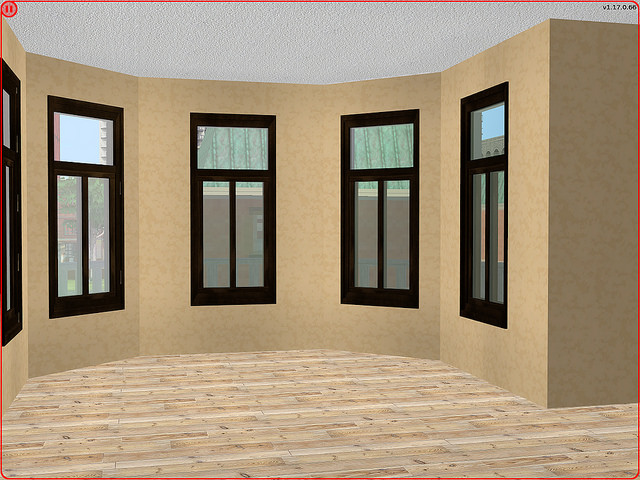 Windows:
Base Game compatible
2 subsets: interior and exterior
5 different heights: counter,full,privacy,dining and coffee table
all windows have proper diagonals and 2-tile versions
Texture:
Goat wood with 15 Pooklet naturals plus Hat's smoke bomb
Uses repository technique
Plaster Edging:
Base Game compatible
5 edging height for matching windows
No diagonals or 2-tile versions yet apparently - will do these later,sorry
Texture:
Plaster + Curious B's colour palette
M&G cheat ready
Sills:
Require AL (pets?)
Outer sill and pediment borrow their plaster texture from Edging
Inner sill borrows it's texture from window interior subset
Each surface has 3 slots
M&G cheat ready
Shiftable,but not 100% accurate with window height
Let me know if something wrong
Filesize 266.26 KB | File Name Meshes.7z | # of Downloads 191
---
Filesize 1.27 MB | File Name REC for plaster.7z | # of Downloads 163
---
Filesize 3.18 MB | File Name Recolours for windows.7z | # of Downloads 168
---
Comments

Ahhhh. OK. Still - a set I gotta have

...S4 is gonna have shiftable windows, huh? Nah... I got too much time invested in S2. Enticing, but not sold yet.

One can never have enough windows in a downloads folder! Thankyou!