IKEA dining decals


I was so sad to miss signing up for the secret scuba event here but they let me participate anyway! Here's a small set that was a participation gift for about two weeks but now it's a just a small set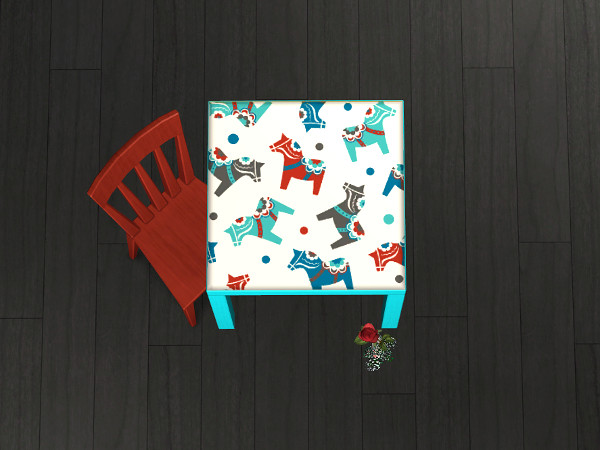 ten decals for HugeLunatic's
LACK dining table
(mesh included, thank you Lunie!)
Don't have IKEA?
Here's the LACK side table extracted for base-game
Filesize 1.41 MB | File Name shasta_scuba_gift.rar | # of Downloads 540
---
Comments

* fanseelamb flails at the adorableness of it all
Eeeee the horsies are my fave! No the kitties! No the giraffe spots! No the.... alkflsdfdkd I can't decide I love them all. Thank you!!