SimFused - Fanciful Forest Pot Recolors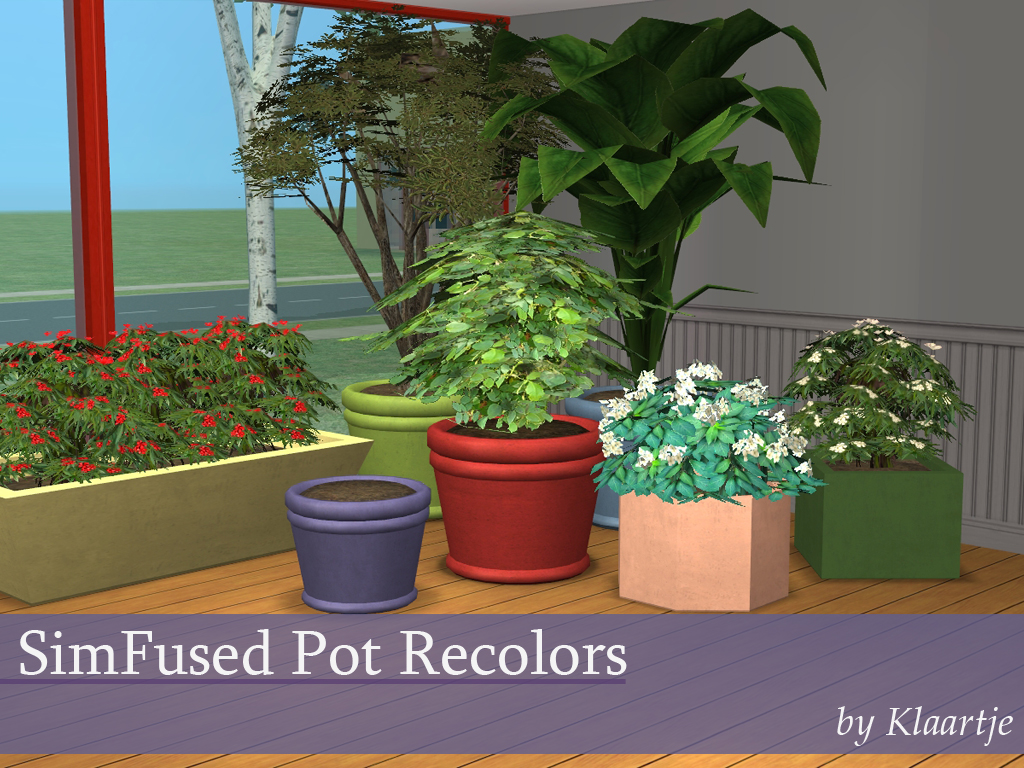 One can never have enough planters! Seriously, why does the same plant have to go with the same pot? It gets old and boring quickly. That is why I have fallen in love with the wonderful selection of Fanciful Forest Pots and Plants that SimFused have created for us lately. Endless possibilities with different pots and Maxis-match shrubs, your imagination is the limit! As I tend to build mostly modern or contemporary houses, I have asked SimFused if I could make some modern recolors and they have given their permission, thank you Debra and Michelle!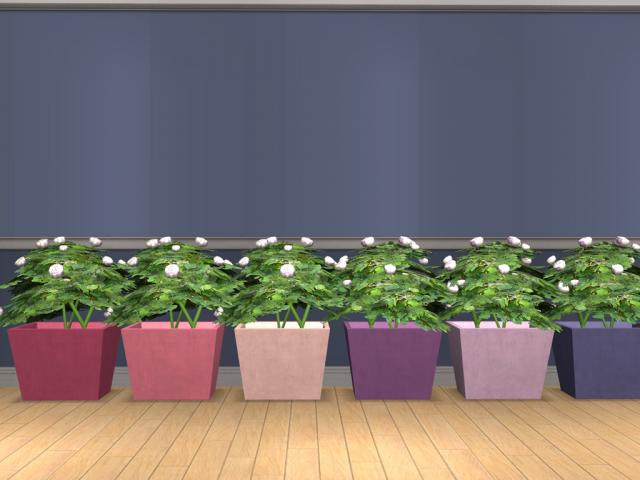 Let's get down to business! Included are 30 recolors in Anna's palette, on a concrete texture. They are clearly named, so you can weed out the colors you don't like and keep the ones you love.
Meshes Needed
All of the pots are repositoried to the Breadfruit Tree. The only mesh you need is that one and can be found
here
Catalog details for the Breadfruit Tree
Location:
Decorative > Plants
Cost:
§186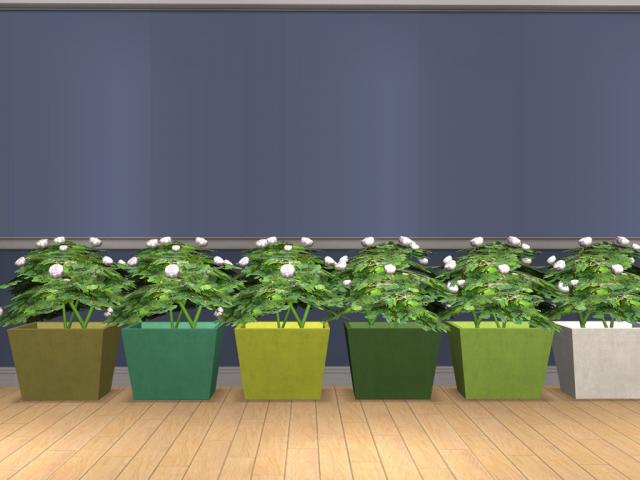 But wait, there's more! Go and check out the rest of the Fanciful Forest Collection for the full experience:
Fanciful Forest Potted Shrubs
Fanciful Forest Large Plant Pots
Fanciful Forest Potted Calla Lily
All of these are repo-linked to the Breadfruit Tree and thus will pick up my recolors.
Credits:
SimFused for the awesome meshes and permission to share these recolors

Filesize 1.62 MB | File Name Klaartje_Simfused_Breadfruit_PotRecolors.zip | # of Downloads 436
---