Medieval Hood-The Peasants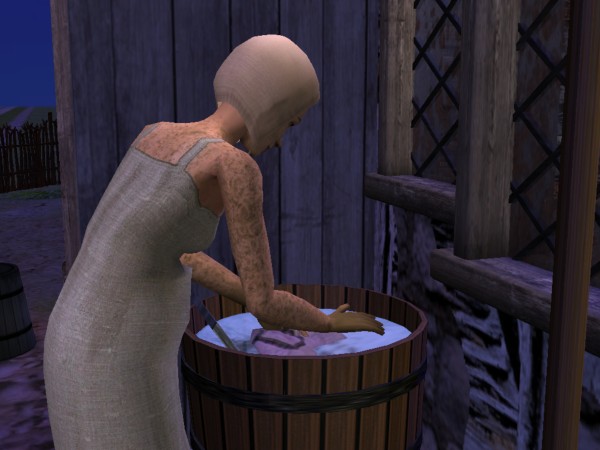 This is the one and only peasant family right now, the Ros's. They have a tiny house and Ysmay just had a baby girl, Sibyl. I think I said she was a boy over on MTS, but I checked for their names and she is definitely a girl. Fendiel works as a peasant worker from a MTS career and Ysmay does laundry for money and looks after the baby. I have left them to bath or not as they so choose, Fendiel prefers not to go bath, but use the sponge at the sink or just stink. They also adopted in Kim, which seeing they are very poor probably wasn't the smartest move, but I like Kim. I tend to adopt her in every hood. Photos are not in order, but I like to imagine fendial is saying "Woman this baby stinks, do something about it!" I'm sure Ysmay wished her husband would bath a little more often too. Getting struck by lightening didn't help. Kim decided to kill the chicken-just as well it was only a statue.
Comments

Yeah, poor chicken.
Thanks.

It was mentioned I should post some pics, so I did. I'll post from more houses if people are interested.