Medieval Hood- The Monastery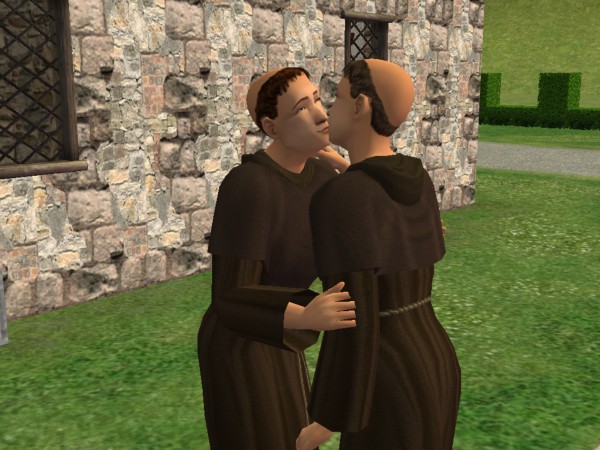 The monastery is a large vineyard and building-which for some reason I am not seeing on my MTS download page. At first I thought it would be a type of farm/restaurant and then realized it was monks who normally tended to the towns grapes and wine making, so it is now the monastery.
So far just two brother's, Peter and Paul Tuck >cough< yes a mash up of the disciples with Friar Tuck from Robin hood.

They grow 3 kinds of grapes, although only 3 rows are growable, the rest are deco.
"Brother Paul do not partake of that ale!"
Oops too late.
That brew wasn't so good...
Their cooking skills leave a lot to be desired as well.
never mind the good Lord sent an angel to put out the fire. They are lucky to be one of the few places given a fire alarm.
Comments

This looks great, Jo! May i ask where you got the harvestable grapes?

Thanks Esme, those are part of Echo's set on MTS.

You are seriously making me want to do a medieval hood Jo - I've been trying to resist it for ages!