Skill Building Toy Garage Recolours

24 recolours of the 'Skill Building Toy Garage' by Leefish. Many thanks and a big hug to Lee for the Mesh.
I've done 7 random combinations in LACK colours, 5 recolours to match the Apartment Life 'SuperTower from Go Play!', 10 plain recolours also 1 Blue & Orange and 1 Purple & Pink.
MESH IS NOT INCLUDED you can get it HERE.
Found:
Buy Mode > Miscellaneous > Children.
Price:
§120.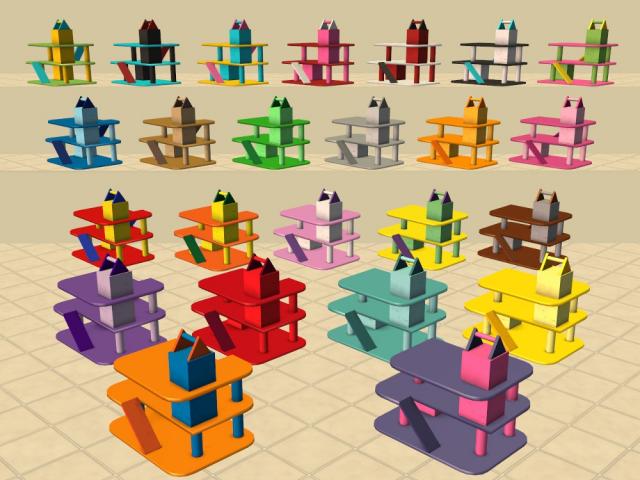 All files have been compressed and checked in game. A link to the MESH and a colour chart are included in the zip file.
Filesize 1.16 MB | File Name Lee's-SkillBuildingToyGarage-Recolours-ByMichelle.zip | # of Downloads 955
---
Comments

YAY!!! This is sooo cute! Thank you both, Lee and Michelle