Nengi65's Sea & Surf Build Set recolors


Nengi65's Sea & Surf Build Set recolors
Uploader:

shastakiss
Leefish very kindly fixed Nengi's door from the Sea and Surf build set to allow light in!

As a thank-you, I made some recolors of the fixed door and windows in the same woods as the base-game Craftsman window, plus black.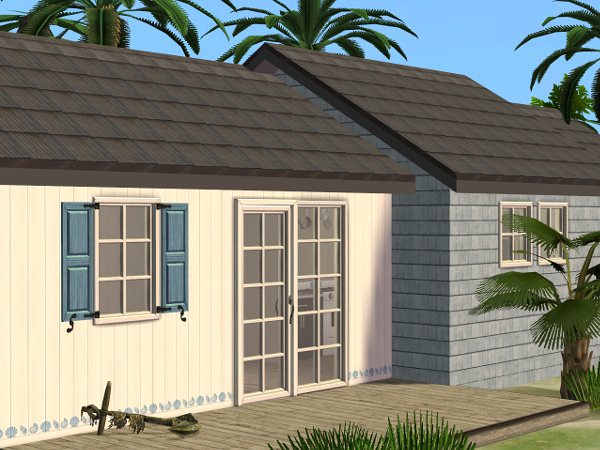 I also slaved Nengi's separate shutters to the base-game LaFenetre colonial windows and did some (hopefully) Craftsman-like painted colors. Nengi's original blue shutter and CuriousB's
worn white one
have been switched to LaFenetre recolors.
The painted board panels (§5) were included in some earlier houses but I tweaked them and added a new one with a painted border. They're a nice match next to Nengi's original cottage white color and the shell border matches her blue shutters.
The meshes for the fixed door and windows are included with the recolors in the first set (any old doors need to be sold and replaced with the fixed one for the sun to shine in). The edited meshes for the shutters are included in the second set.
Thanks again, Lee!
Filesize 883.9 KB | File Name shasta_N65_SeaAndSurf_door_windows.rar | # of Downloads 3,223
---
Filesize 549.88 KB | File Name shasta_N65_SeaAndSurf_shutters.rar | # of Downloads 2,440
---
Filesize 251.12 KB | File Name shasta_paintedboards_cottagewhite.rar | # of Downloads 2,264
---
Comments

Andddddddd... my Shastakiss folder gets even bigger.

Thankies! (And thanks Lee for fixing the door!)

I really have to get myself a shasta folder. I need to do a serious site download instead of all the bits and pieces everywhere.