More TS4 Sim-Selves... Oh no! The Horror!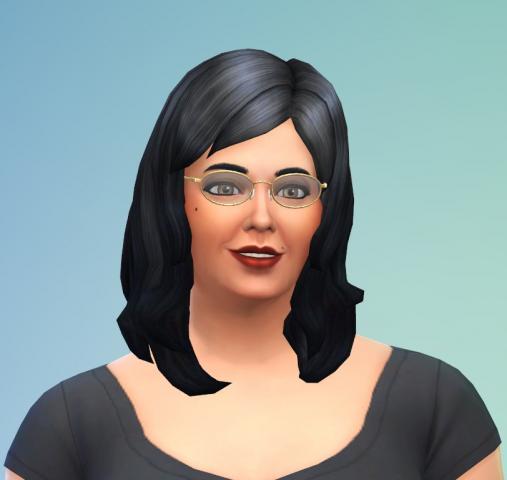 Ok - unless I'm mistaken, there appears no way to make the hair salt n' pepper in any way. The hair style is wrong it's more wavy) but that's about the right length.

There seems to be no way to add a double chin.... I wish it was like that in real life!

I don't wear makeup generally, but I have thick eyelashes that have never needed mascara - both top and bottom.

(I've added a picture of me for comparison)

A Black T-shirt and jeans is very typically me.
Comments

Great looking sim, but doesn't do your real self justice. LOL. Hugs.