Boxy Modern - Basegame - No Cc


Decided to give myself a challenge and make a Basegame no CC lot, boy was it a challenge, did you know there are only seven tiled walls in the basegame SEVEN!!!! And hardly any sculptures, not to mention no rugs!!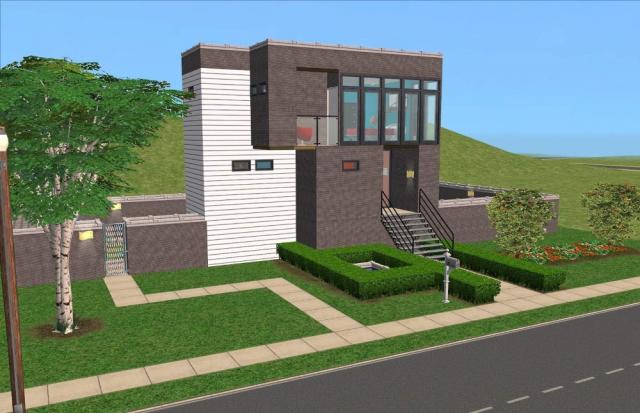 Anyway this little modern piece has two bedrooms upstairs and a bathroom.
Downstairs is kitchen with just a breakfast bar and a lounge. Outside to the left is a little garden sitting area and to the right a sun drenched (as there is no bad weather in the basegame) patio with a pool.
Lots of room to expand up and out for the growing family.
Lot Size: 3x2
Lot Price: 79175
Filesize 1.11 MB | File Name Boxy Modern.zip | # of Downloads 173
---
Comments

Yes I did know that there was very few of almost everything.

I see you managed to get around the no rugs situation.

You did a terrific job - it looks great.