Oeselian's Hemnes Storage Unit - Recolours


Oesilian made a lovely storage Unit with LOTS of slots! and hinted that she wanted recolours.

So here are some recolours to be starting with
1. Matching the Hemnes set from the IKEA pack. There are 5 colours - white, black, red, yellow, blue.
2. Matching the Malm set from the Ikea pack. There are 4 colours - black, birch, medium, and oak. And yeah - Malm Black and Hemnes Black are not the same.
Hemnes Black called Black Brown.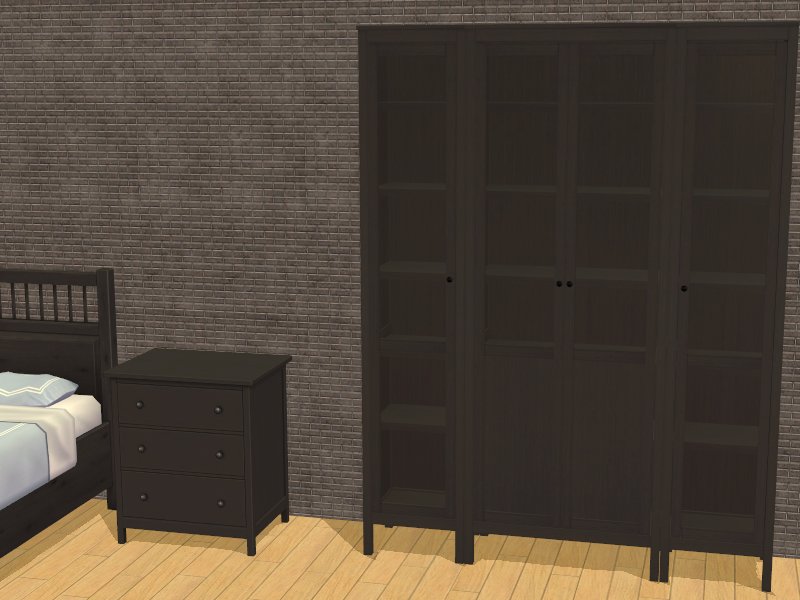 Malm Black called Black.
Anyway - you can delete whichever one you prefer not to have.
Credits:
Fansee and Lee for suggesting how to get the textures.
Oeselian for making a great mesh that was aching to be recoloured.
Shakeshaft at TSR
for the completist sets so that all the colours of the Hemnes, goes on all the Hemnes and not just a poor mix.
HugeLunatic for all the lovely add-ons!
Filesize 1.37 MB | File Name hemnesStorageUnit-Recolours-MAS.rar | # of Downloads 989
---