Kids will be kids...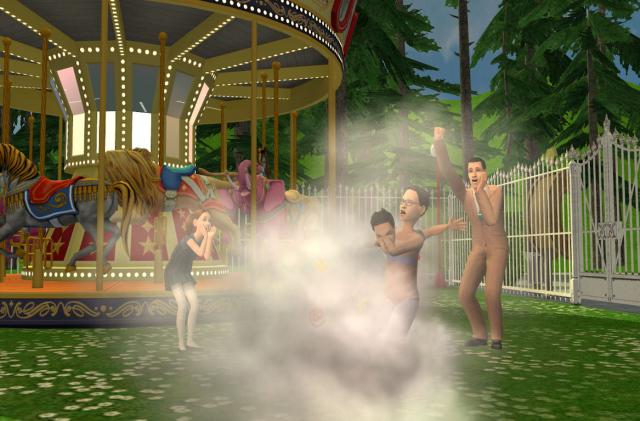 Lucy Burb and Alexander Goth, are really enjoying their childhood.

Back story: After Mortimer and Bella suddenly passed away, Cassandra, became the sole guardian of her little brother.

Shortly thereafter, Cassie's good friend Jennifer Burb, and her husband, John, both perished after illness swept through their home; Lucy was the only survivor. Now, Cassie has custody of her as well.

It's been a busy time for all of them (moving into a new home, getting a new cat and preparing for the upcoming teen years), but they are still finding time for a little fun.
Comments

Awww sad about all the deaths, but happy they getting through it. Love that first pic!
@ Tiff, it is sad about the deaths, which is why unfortunately this fight happened (glad you like picture though...it caught my eye as well).
The kids aspiration meters are rather low at the moment, so they were taken to the carnival for some extra fun. Alex, apparently had other ideas. He started fights with five different children (one being Lucy...who he's good friends with

).
Eventually, it became pure chaos on the community lot and Cassie took them home.

And, in case anyone is wondering how I got Bella back, to even play, I use Tarlia's cleaned 'It's Full of Sims' neighborhoods (to create a mini-mega hood). She has two versions of Pleasantview (with and without Bella).