Birthday Gift for Jo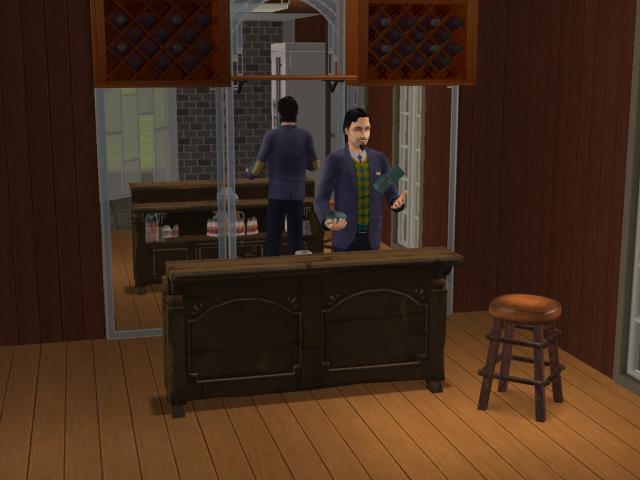 Happy Birthday Jo!

I recently figured out how to extract meshes from The Sims Medieval, very useful skills for birthday gifts, especially for Medieval fans!

I tried to find something that hadn't been done yet, so fingers crossed you don't have it already...
It's a bar! It's called the Peasant Bar in TSM, so I kept that name

I've tested it on both community and residential lots and seems to work fine, but please let me know if there are any issues.
Details:
Name:
Peasant Bar
Location:
Misc. > Party
Price:
§1135
Polycount:
1980
EP Required:
Nightlife
Filesize 154.89 KB | File Name Klaartje_Peasantbar.zip | # of Downloads 457
---
Comments

Happy Birthday Jo! Lovely Klaartje

(ps Joni I had no idea you wrote the exact same until after it submitted, great minds!!)

Good job.

I like the texture too.

Happy Birthday Jo!