WIP - Hood Alarms (updated)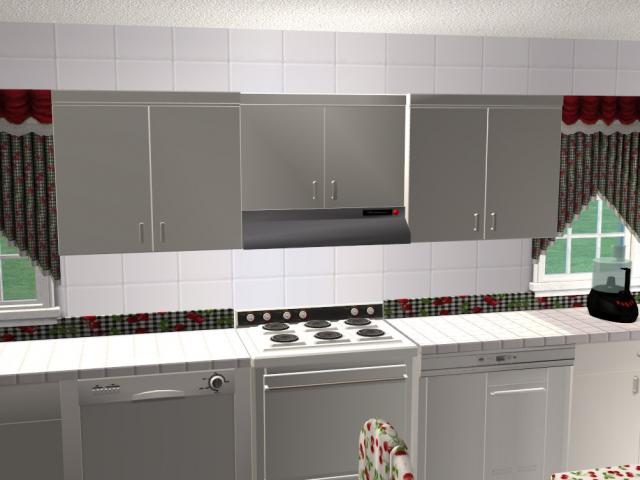 Well it looks like it's working!
The Value Hood Smoke Alarm came together very quickly, so it's looking like I can do all of these.
The one thing I have noticed is that that the sound indicator still appears where the alarm used to be. Not sure how to fix it, or whether to fix it. I kind of like it up there.
Update:
Have made the cabinet full width, but left the hood where it is. Still can see awesome flashing light.

So this is the way I'll go. I also like that it is flush with the other cabinets.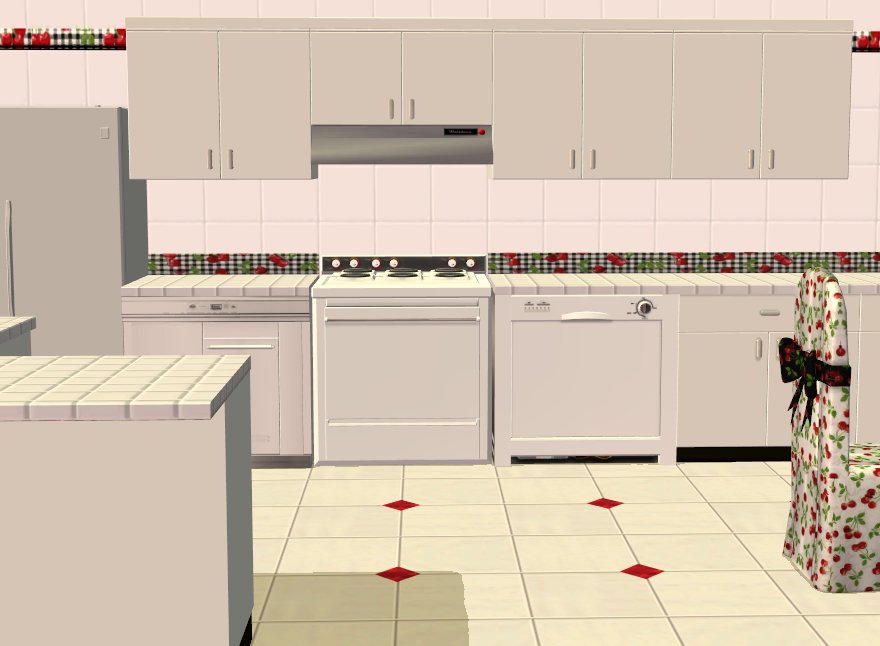 Comments

The hood also seems to double as a light fixture? That's interesting. Great work!

Maybe a similar thing could be done with a sprinkler instead of an alarm?


It's got one of fansee's invisible lights in it to make it more noticeable - unfortunately I don't know how to make it a light as well.

Ooooo - this is a great idea!

I really like the cabinet/alarm/light combo!
It's shiftable, right?
Is it possible to make the cabinet part flush with the other cabinets? (I could always make it so with cheats... I know...)
Lovely idea!
OOps - Just re-read your comment above - so, it's not a light? OK. Well, adding a hidden/small light is another great idea!
*Cat makes a note, and will be using this "technique"