Value Kitchen Add-ons. Work in Progress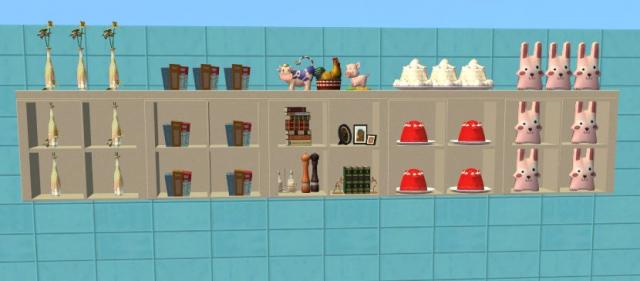 So I've started making a Value Kitchen to match the Value Counter and CTNutmegger's upper cabinets.
The Hood Alarm was the first, and that's gone pretty well.
The Next thing is a One tile Open cabinet with slots!
Thanks to Lee's excellent tuition - it has 7 slots. I was going to do 11, but came to the conclusion that the shelves don't look like they can handle 2.
That's basically done, although I want to see if it's base-game playable.
Now I'm fiddling with a corner cabinet in the same manner.
I've got a bit of mesh work to do on it (fixing the back so it doesn't disappear into the wall, make the bottom thinner to match the other cabinets.
But apart from that I'm happy with it. Looking to add slots to it too.

Then I want to do a corner upper cabinet either a quadrant or a triangle cabinet to finish off the end, and a bookcase that is a full length that will also finish off the end (i.e. all repository from the counter).
As long as I don't get distracted again.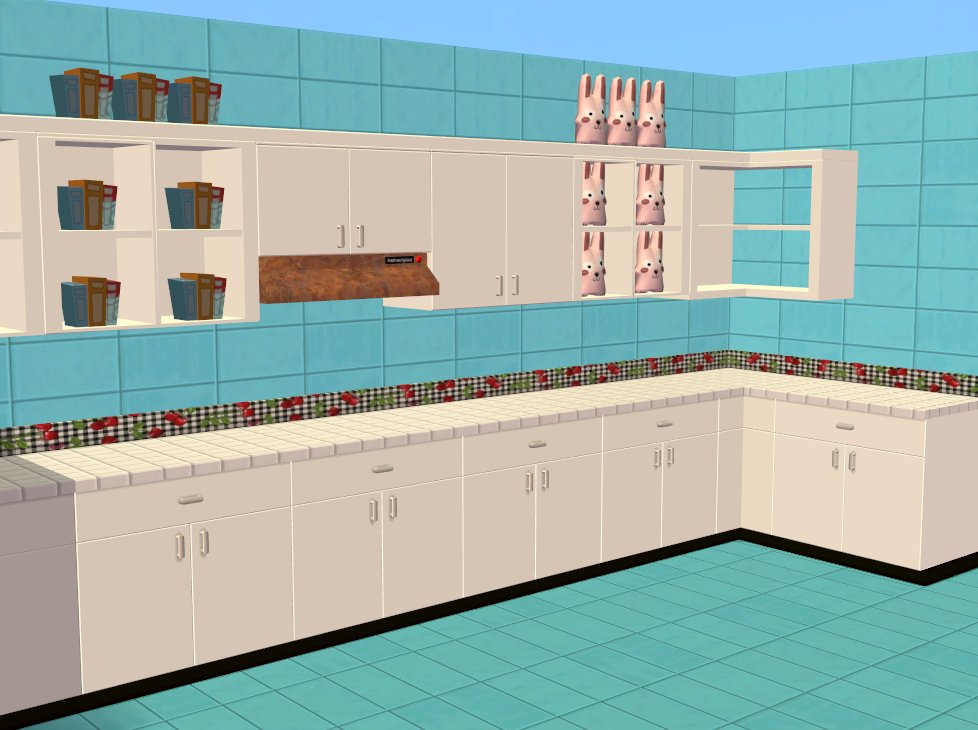 Comments

It's looking good Kiri. We will try not to distract you