Daniela's Linen Dresses in MLC Colours


You remember that I was looking for Daniela's Closet things because I couldn't find what I wanted a while ago? While after doing some investigation and an audit I discovered that all her stuff IS still on the internet. Yahoo Groups changed the urls. So here are the correct URL's for her stuff:
Daniela's Closet - Group 1
Daniela's Closet - Group 2
Daniela's Closet - Group 3
In the meantime, I chose one of her dresses to recolour. The cool thing about these is that they're on a base game EA mesh - so no meshes required.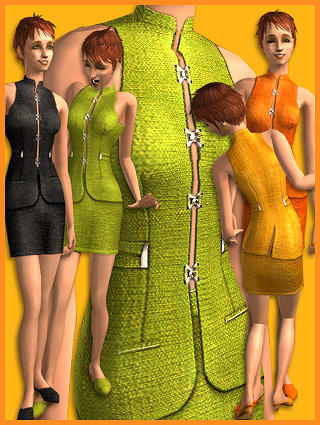 Of course - MLC Palette, choosing 6 of my favourite colours.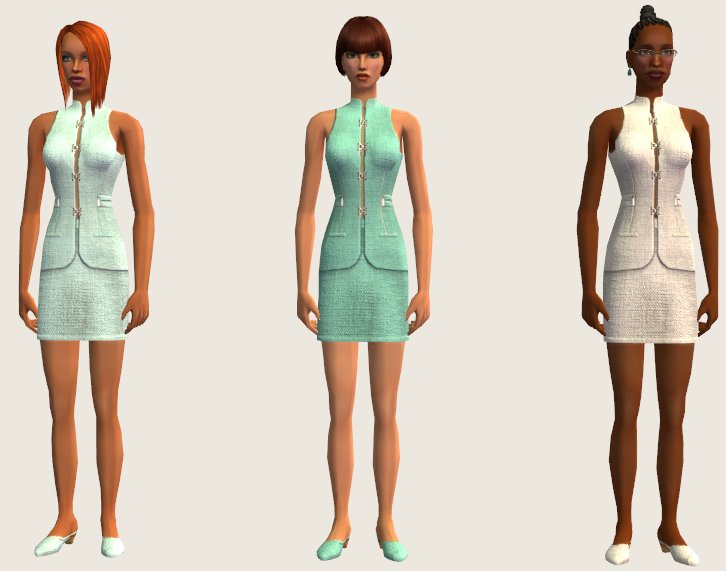 Things to notice - the shoes have a nice textural quality with linen/non-linen in the same colours. The clasps and silver finishing on the pocket matches each other, and there is a vent in the back of the jacket to make it nicely tailored.
She uses bump maps to give the textures and clothing a bit more 3D, but all the texture and detail is also in the texture, so it looks just as good without bumpmapping as it does with.
Daniela gave everyone permission to use her textures, including picking out bits and pieces so I'm having a field day.

Filesize 2.15 MB | File Name clothing-fae_DDLinenDress.rar | # of Downloads 203
---
Comments

Ooh, how nice that they're still online. I wasn't familiar with them before, but they've got some nice stuff. Thanks for sharing the info - and your recolours! What a nice colour palette.


Smart little suit there, altho a little too revealing for me (to wear)