Happy Birthday Jones!

Happy Birthday Jones! I hope you are having a wonderful day. I had a quick peek in the SecretScuba thread to see what you like, because my original plan didn't work out. Then I picked Karen's brain for inspiration and finally came up with 'repurposed' with a twist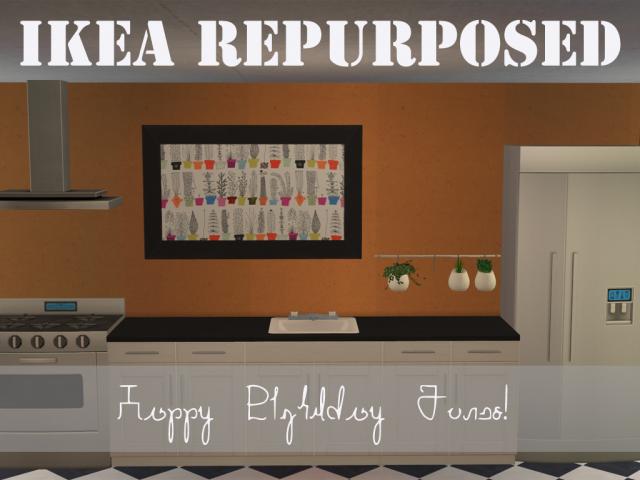 Inspired by
this post
by Hafiseazale, I thought it might be fun to repurpose a mirror frame to use it as a painting! So I snatched the horizontalised Mongstad mirror frame, added the Suspense canvas, and a new painting was born! They are texture-linked to the original items, so it will pick up any recolors you have from that painting
And because those are somewhat non-existent, I 'repurposed' some fabric I found on the interwebs to go on the canvas.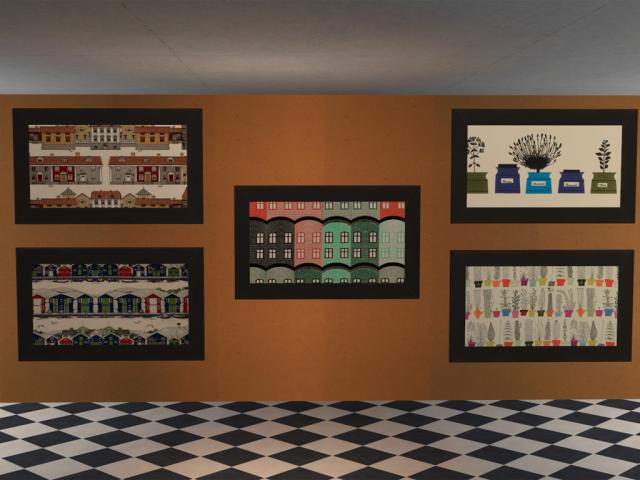 The Details
Name:
Mongstad Suspended
Costs:
§65
Catalog:
Decorative > Wall Hangings
Polycount:
94
Fun stuff:
Quartertile-enabled
Filesize 419.82 KB | File Name Klaartje_Painting_MongstadSuspense.zip | # of Downloads 329
---
Comments
Thank you, Klaartje! I love them

Replacing mirror glass with "fabric" certainly counts as repurposed. The fabric you chose are sort of modern folk art-ish, which is a style I like very much. Great job!

Also a size/shape combo I'm very fond of for decorating. I end up using mirrors a lot because I can't find a painting the size and shape I want, now I have some new, wonderful paintings!