Life Stories - Colour Surge Palette


In an effort to avoid the last piece of the Value Kitchen - I've been sorting through the Life Stories wallpapers. I like them. And didn't realise how nice the bricks were. The only problem? They've got wood siding on them. Who puts wood siding on brick? That's just crazy.
In the meantime, I was fiddling with the brick texture and came to the conclusion it would work for the MLC Colour surge palette.

These are not painted bricks - these are bricks where the colour has been added in the brick-making process.
The wallpapers tile horizontally and vertically.
I've split it into two types - Naturals which are great for outside,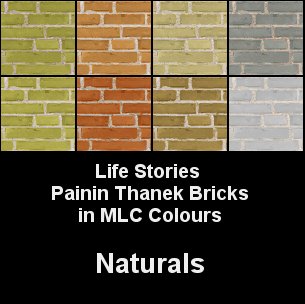 and Brights that are pretty good for inside decorating.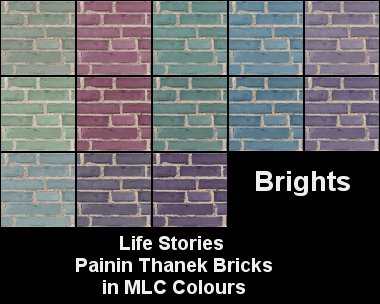 Credits:
Lee for suggesting splitting them up.
MLC Colour surge Palette created for Leefish Scuba
Life Stories Brick by EAxis
Filesize 425.34 KB | File Name wall-brick-LS-MLCNaturals-MAS.rar | # of Downloads 367
---
Filesize 698.78 KB | File Name wall-brick-LS-MLCBrights-MAS.rar | # of Downloads 333
---