WIP: 3t2 Mirabello Plaza Conversion Project (Bookstore)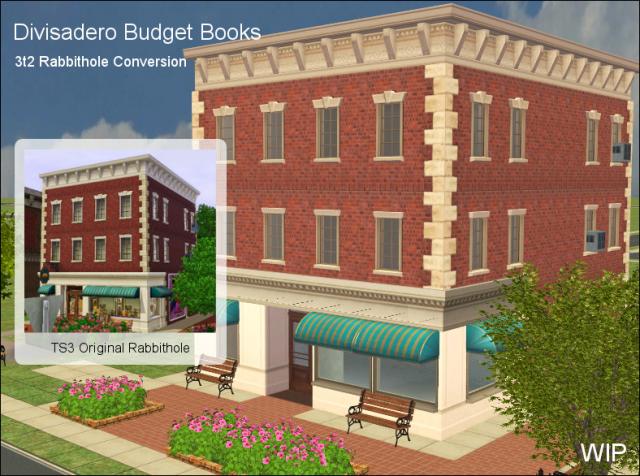 My holiday starts Friday and I will finally have time to finish my 3t2 Divisadero Budget Books rabbithole conversion. I still have quite a ways to go, but I reckon it'll be done before Christmas.

I'm almost done with the outside structure, so I wanted to share some screenshots. I'm still thinking about the layout and if it should be a bookstore/apartment or a bookstore/cafe or just a huge bookstore...

I'd love to hear your ideas on the layout if you have them!

This was a fun and challenging conversion because I had to learn how to make windows and doors. I also had to learn how to remove footprints and shadows from objects. Special thanks to Leefish who gave me the link to the subset tutorial; it helped me a lot.
Comments

Looks cool, nanashi, can't wait to see what it looks like when you've finished it!

Seriously Nanashi - this is completely excellent. You're doing a wonderful job!