Sims 4 kiddos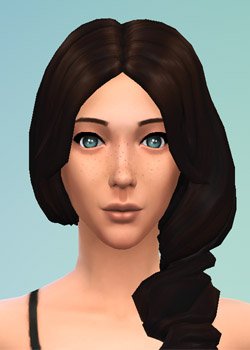 I'm attempting a 'just for fun' 100 baby challenge in sims 4, and am really enjoying how different my kids look so far. My mother sim, Chandler, has only had two births both resulting in twins, and is currently pregnant again. The older set of twins are boys, Jack and Austin, and the younger set of twins are one of each, Faith and Cody. Just loving the genetics in this game :3

The pictures are (in order): Chandler [mother], Jack, Austin, Faith, and Cody.

Edit: Chandler had another set of twins, Isabel and Leah, and I've added their pictures at the bottom [Isabel then Leah]. They're identical, which shocked me, but they're as cute as the other kids. Chandler is pregnant again to fill up the last space in the house.
Comments

hannah - their mumma looks beautiful, the children are clearly taking after their mumma.


Thanks Kiri

Chandler was the first sim I made when I got the game, and I totally adore her! She just gave birth again to twin girls, Isabel and Leah, so there's only one more space in the household! Taking care of so many kids is hard lol, but I love it.