Going on an adventure - Bedroom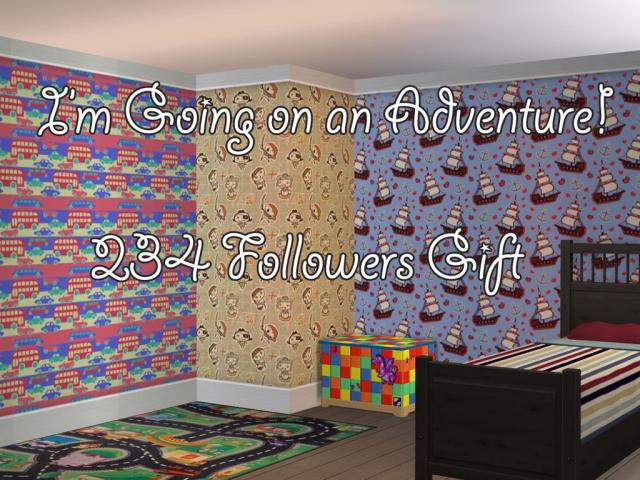 I'm Going on an Adventure! - 234 Follower Gift
I must admit, I have been on a LotR/Hobbit binge lately and the image of Martin Freeman running around with a large piece of parchment has been stuck in my head since forever. I wanted to make a small set to take a break from building. Included are 2 rugs, 3 bedding and 4 walls. I've listed this upload as basegame-compatible for the bedding and walls. The playmat rug requires Freetime, the square animal footprint rug is a recolor of the IKEA Uldum rug.
Walls
Location: Wallpaper
Price: §4
Rugs
Location: Decorative/Rugs
Price: §162 (FT) / §326 (IKEA)
Bedding
You know the drill.
Filesize 942.56 KB | File Name Klaartje_234Followers.zip | # of Downloads 425
---
Comments

Ooh I love them, thank you

I may just have to download when I get home from work


Oh cute! I love the walls and animal rug especially! Thank you, Klaartje