Happy Birthday Poisson!

Happy Birthday Poisson!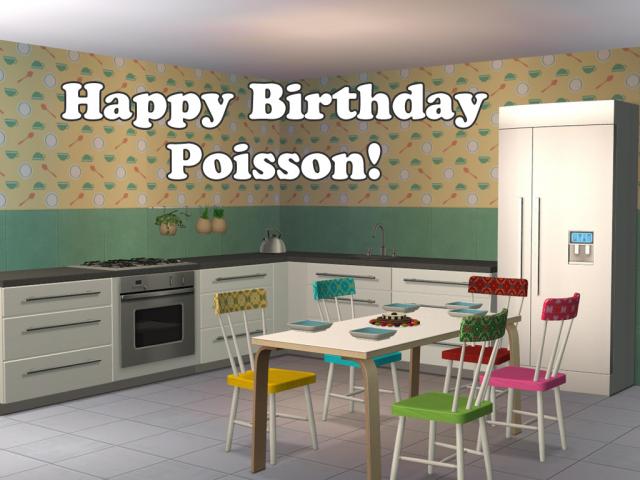 I hope you have had a wonderful day! To celebrate your special day, I have some funky recolors for you! They come in five different colors, in my all-time favourite palette: IKEA LACK

The Official Stuff
Catalog Name:
Teaparty in Teak
Catalog Location:
Seating > Dining Chairs
Catalog Price:
§100
Filesize 95.79 KB | File Name Klaartje_FunkyTeaparty.7z | # of Downloads 415
---
Comments
Klaartje, I had no idea these chairs could look so good! I love them!

Joyeux Anniversaire, Poisson!

Désolée d'être en retard.
* NixNivis crosses her fingers that the her school French didn't failed her, and that she actually apologised for being late and didn't tell Poisson to go paint his dog blue or something

OOOOOOOH Thank you Klaartje!!!! I'm feeling so ill at ease. It's so nice of you! Sorry to answer so late. I'm very happy with this set!

<3 <4 <5

\o/ Thanks to everyone for your wishes! You're all so awesome!!
Mustluvcatz, unfortunately, I'm not as cute as these chairs which are really looking handsome!

I would add that I'm very happy to have found this community, which is sincerely a second virtual home when I'm sad in real life.