3t2 Icecream Dress - Patterned

I finally found some time for creating something small. I adore this dress and I wanted to spice up the skirt a bit. Included are four different recolors with a solid top and patterned skirt. Four, because one of my new rules to keep the size of my downloads folder manageable is to only have four recolors for each mesh.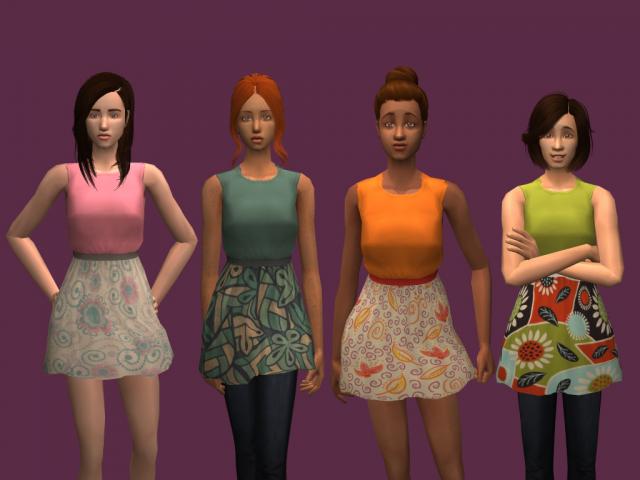 Details:
Top-Only Dress
AF recolors only, TF will follow when I figure out how to texture-link them.
Mesh is
not
included, you can get it from
DeeDee-Sims.
Credits
EA for the original mesh.
Lemonlion for the 3t2 conversion.
DeeDee-Sims for making the top-only version.
Allisas/Simper-fi for the textures I mercilessly ripped apart to create this.
Colorlovers for the patterns.
Filesize 318.19 KB | File Name Klaartje_3t2IcecreamDress_TopOnlyRC.7z | # of Downloads 245
---
Comments

Reality - you mean you're actually going to wear these dresses yourself?


Well they are certainly cute enough BO. I think Klaartje could rock them.
Personally the Blue and the green one I would love in real life myself.